Earth Day is an annual event celebrated around the world on April 22 to demonstrate support for environmental protection. First celebrated in 1970, it now includes events in more than 193 countries. Earth Day at the Bay is Put-in-Bay's local twist and homage to the event. Celebratory activities are centered around five components: citizen science, volunteering, community engagement, education, and the role of art in furthering the cause.
The Lake Erie Islands Chapter of the Black Swamp Conservancy and Perry's Victory and International Peace Memorial usually sponsor an Earth Day Celebration filled with activities for children of all ages beginning at 8:00 AM. It is recommended to stay overnight on the island to be up and ready in time!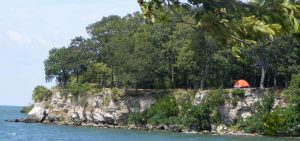 Naturalists lead bird walks and conduct a "feather toss" for tree shallows at the Scheef East Point Nature Preserve on Put-in Bay, Ohio. The National Park Service usually hosts a Junior Ranger Jamboree at 10:00 AM at the Niagara Conference Center but please check for details with Covid.
During the Junior Ranger Jamboree, children ages 5-12 learn about the different Ranger jobs in the National Park Service and earn Junior Ranger badges. Following the Junior Ranger Jamboree, everyone is invited to a Mother Earth salad and pizza buffet featuring a special guest speaker at 11:30 AM at Tipper's Restaurant. The price for the lunch buffet is minimal and paying directly to the restaurant.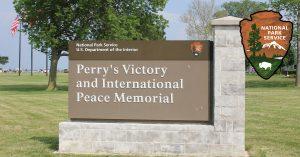 After lunch, the Ohio Department of Natural Resources Division of Natural Area and Preserves usually gives a presentation and leads a field trip to study invasive plant species. Trail construction and garden clean-up activities are conducted at the end of the day at the Lake Erie Islands Nature and Wildlife Center. Golf cart rentals are available to get around the island.
There are no reviews yet. Be the first one to write one.