Live-Streamed Concert – The Accidentals on June 6th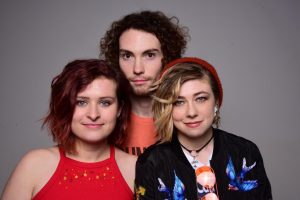 We are excited to let you know "The Accidentals" live virtual streaming concert will be from 7-8pm June 6th.
The Accidentals streaming concert will be shown LIVE on facebook WPIB – PutInBayRadio.com and WPCR – PortClintonRadio.com
Most importantly this will be a fundraiser for the Lake Erie Islands Historical Society so we have set up a donation page. This is the Kay Drake Challenge. If someone makes a minimum donation they get to be invited into the VIP meet and greet with the band before the event. If you can please make a small donation, go to:
Your donation benefits the LEI Historical Society and the Perry Group. The concert is free, but we are hoping folks understand that donations will help support LEIHS which was originally set to be the charity beneficiary (They sold water, wine and beer in the past)
We are excited about this special concert and next years actual live in person event too.
Texas Lifestyle Magazine chose The Accidentals as the "band to see" at Austin City Limits, SXSW, calling them defiant, young – powerful, and undaunted."
WOMEN ROCK THE VOTE!
Show schedule can be found at Bandsintown.com and on their website at www.theaccidentalsmusic.com
www.pibmusicfest.com
Hosted with Perry's Victory and International Peace Memorial
For more information check out WPIB www.putinbayradio.com for where to tune in on Saturday June 6th!