Thursday December 17th, 10am is the Virtual Open House
NPS will be hosting a virtual open house to provide the opportunity for agencies and members of the public to learn more about the proposed project and the EA, provide input on historic properties of the Memorial, ask questions, and share comments. The open house will be held virtually via Microsoft Teams. A presentation will be held at the beginning of the meeting. Due to COVID-19 safety precautions an in-person meeting is not planned at this time.
The open house will be held December 17, 2020 10 AM to 11 AM EST
Link to the Public Open House:
https://teams.microsoft.com/l/meetupjoin/19%3ameeting_ZjllOTgwZDAtZTAyYS00OTgyLTkxNDUtOTE4Mjc3YTI2YzRj%40thread.v2/0?c ontext=%7b%22Tid%22%3a%2237247798-f42c-42fd-8a37- d49c7128d36b%22%2c%22Oid%22%3a%22e0f8c7d9-02d4-4078-83d4-7c7f9a53be47%22%7d
Call in Number to Public Open House: +1 469-214-8538,,204026749#
Phone Conference ID: 204 026 749#
Seawall Restoration Project Information
The National Park Service (NPS) has made the Environmental Assessment (EA) for the proposed Restore North and South Seawalls at Perry's Victory to Safeguard Site Project available for public and regulatory review. The harsh marine environment has deteriorated and undermined the two seawalls resulting in unsafe conditions in the Park. The seawalls are necessary to protect the cultural resources of the Park due to the proximity of the Memorial to the shorelines of Lake Erie and the relatively low elevation of the Park.
The NPS invites your comment on the project, including the identification and consideration of potential effects to the historic property. The EA will be available for review and comment for a period of 30 days from November 30, 2020 to December 31, 2020.
Please go to the NPS Park Planning Website to view the EA and comment electronically.
You are also welcome to mail comments directly to:
Office of the Superintendent Barbara Rowles
P.O. Box 549
Put-in-Bay, Ohio 43456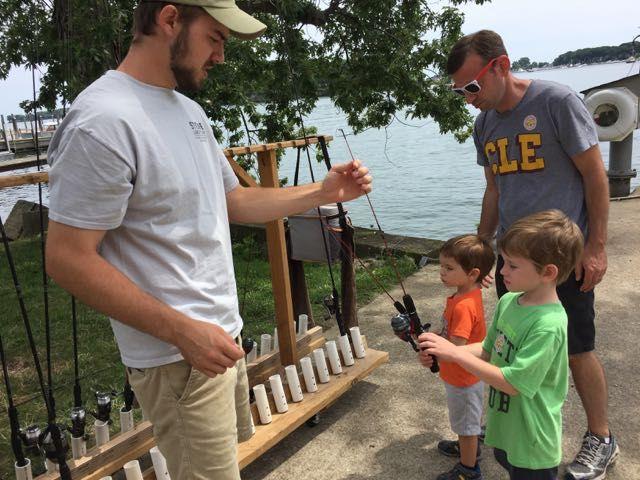 2021 Put-in-Bay Visits
It is our hope that the Monument will be re-opened in 2021 for guests to once again rise to the top and enjoy the beautiful 360 degree views. The Visitors Center was open and operational in 202 and we expect it to be open again as usual in 2021. Due to the confined space inside the Monument itself, in the stairwells and elevator, tours to the top were closed for social distancing safety reasons.
Plan ahead for your 2021 visit by securing an island lodging. Weekends generally sell out at the best resorts and home rentals months in advance. The best time for family vacations is midweek when you can enjoy more of the island's rich historical past at a more leisurely pace. The top island vacation Condos and House Rentals also offer incredible midweek specials that make an island visit worth your while.
There are no reviews yet. Be the first one to write one.