Got another HUGE project out of the way, finally got the sink base and sink installed, plus the tile counter tops and back splash! Took all of last week off from work to get this done, even though I "worked" through my vacation, I had a blast. Everything went pretty easy till I had to install the plumbing for the sink. Wouldn't ya know it...I was one little part short to finnish the job!
Luckily I had an hour before the hardware store at PIB closed, so I rode my 4 wheeler across the ice, got the needed part and made it back to MBI in 45 minutes. It all works with no leaks!!
In this pic I had gotten the ply wood base down and marking the hole for the sink.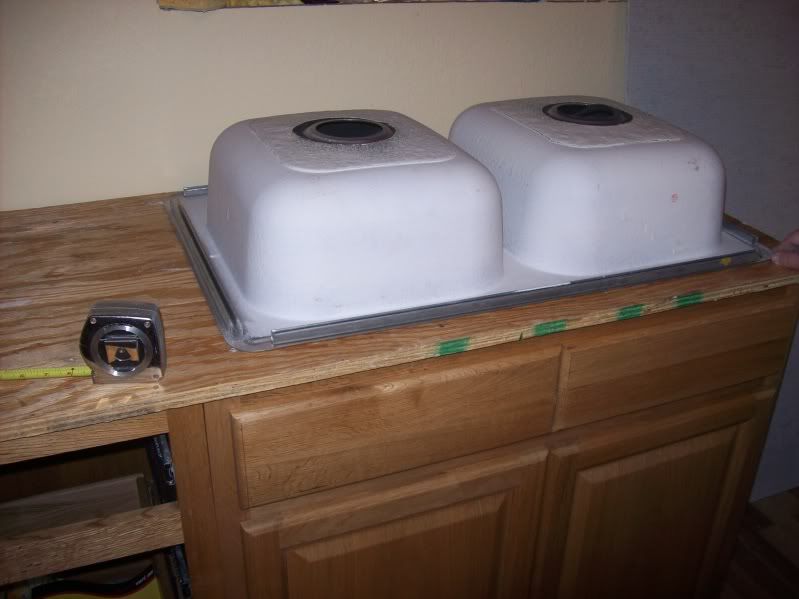 After the ply wood I put down 1/2 inch Hardi-backer and repeated the hole cutting process, then installed tile. In this photo the tile is now ready for grout and I found a new use for one of the dozens of Round House buckets laying around my house!
Finnished counter tops. I trimmed them with Teak, I still have to plug the countersunk holes and oil the wood.