Birding on Put-In-Bay is an excellent way to see the incredible wildlife that visits and calls the island home.  The varied flora and fauna is ever-changing.  Many migratory birds stop by South Bass Island and the other Lake Erie Islands.  Furthermore, the abundance of parks and greenspace on Put in Bay provides many places to take it all in.
Biggest Week in American Birding 2020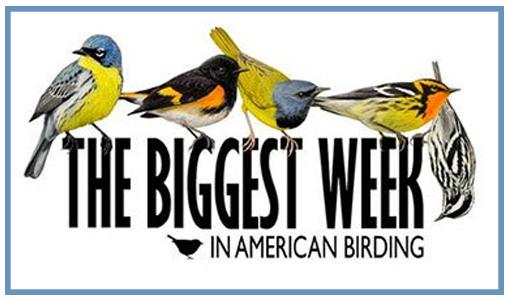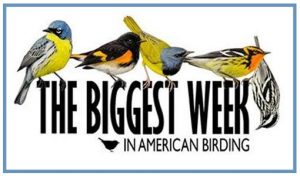 The Biggest Week in American Birding location is the wonderful Northwest Ohio region.  This year the event takes place May 8-17, 2020 with a wide variety of programs planned.  There will be speakers, demonstrations, planned walks and more throughout the 10 day festival.  Activities include bird identification workshops, viewing birds by canoe, guided birding trips and evening socials with free food and drinks.   Options vary for both the beginner and expert birders, with things to do for all!
The question remains: what makes Northwest Ohio the Birding Capital?  Warblers!  The diversity and sheer numbers of this favorite songbird species in the area make for exceptional birding. Moreover, during this time in May, these creatures are making their annual migration north.  Species that are often spotted in the area include  Blackburnian Warbler Black-throated Blue Warbler, Black-throated Green Warbler, Blue-winged Warbler, Canada Warbler, Cape May Warbler, Cerulean Warbler, Common Yellowthroat, Golden-winged Warbler, Chestnut-sided Warbler, Magnolia Warbler, Mourning Warbler, Nashville Warbler, Northern Parula, Northern Waterthrush, Orange-crowned Warbler, Ovenbird, Black-and-white Warbler, Hooded Warbler, Prothonotary Warbler, Tennessee Warbler, , Blackpoll Warbler, Wilson's Warbler, Yellow Warbler, Yellow-rumped Warbler.  That's alot of Warblers!
Beyond the incredible selection of warblers to view, there are many other bird species present in the area.  This includes water birds such as heron, egrets and swans.  Also, there are numerous shorebird species such as dowitchers, sandpipers and yellowlegs.  Lastly, a strong showing of typical Great Lakes species like the Red-Headed Woodpecker is common.  Overall, there is little chance that a birder will be board in May in Northwest Ohio.  With the Spring migration, birds utilizing Lake Erie and the regular residents, a birding bounty awaits!
Birding on Put-in-Bay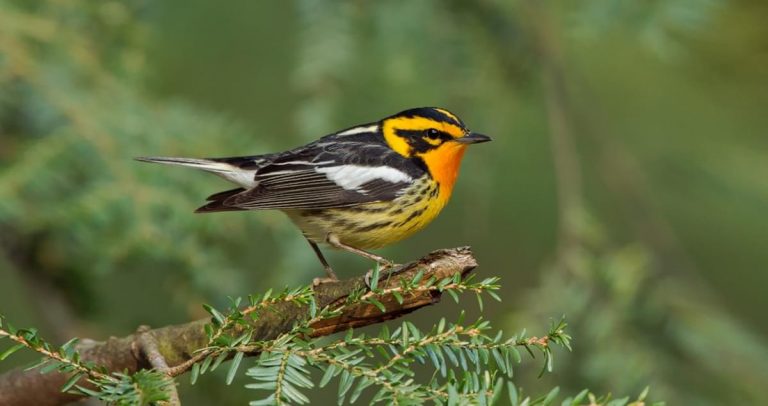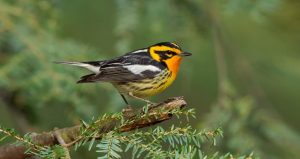 While visiting the region for the Biggest Week in American Birding, a must see location is Put in Bay.  This tiny island enclave is located a short ferry ride from the Mainland.  The Miller Ferry in Catawba and the Jet Express in Port Clinton are ferry boat providers for the island.  Just getting there is part of the fun!  Along the way to the island, riders can see many shorebirds.  Once on the island, there are many parks and greenspaces to see wildlife.
A great way to get around to all of the great birding hot spots is with a Put-In-Bay Golf Cart Rental.  The island is full of golf carts buzzing around and checking things out.  There is far more parking for the smaller vehicles and frankly they are just fun to drive on a nice day.  If you are coming for the BWIAB, be sure to Reserve Your Put-In-Bay Golf Cart as they sell out fast.
Put-In-Bay Parks for Birding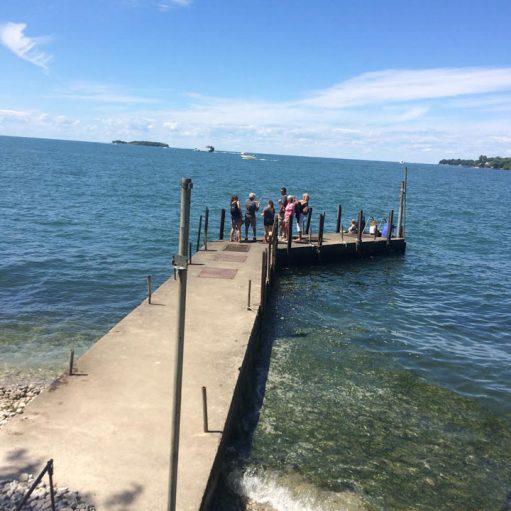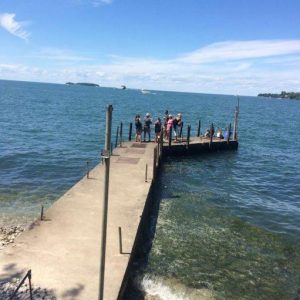 Scheef East Point Nature Preserve

Walking Path, Bird Habitats, Lakefront, Fishing, Kayaking

Massie Cliffside Preserve

Lakefront, dock, Walking Trails, Golf Cart Parking

Jane Coates Wildflower Trail

Primitive Trail, Natural Wooded Setting

DeRivera Park

Downtown Put-In-Bay, Playground, Near Restaurants and Shops

South Bass Island State Park

Lakefront location, Fishing Pier, Boat Launch, Watercraft Rentals
Stay and Experience World-Class Birding in Ohio!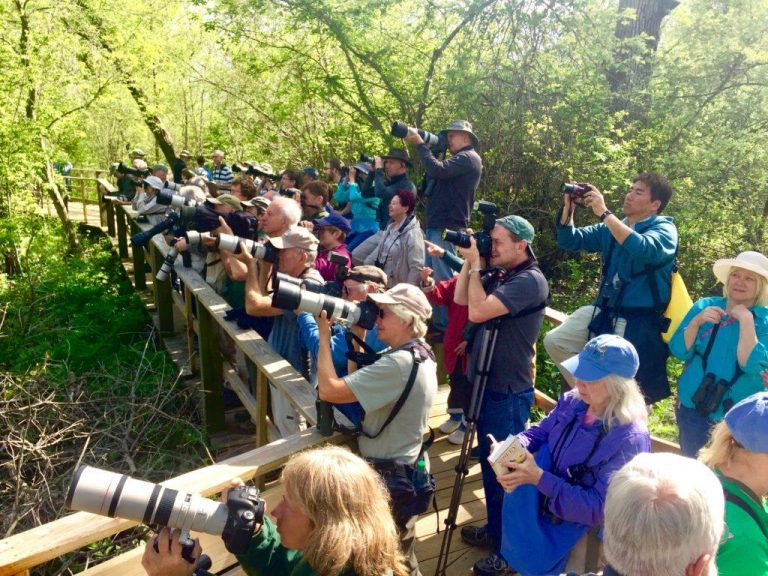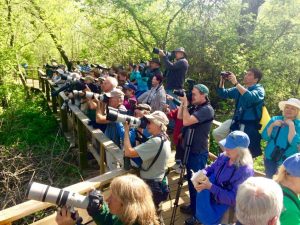 To really get the most out of a birding trip to Put-In-Bay, consider staying overnight!  With a variety of fun things to do and see, a Vacation Home Rental or Put-In-Bay Hotel is ideal.  After a day seeing so many Warblers, a comfortable place to stay will complete the experience.  Our Put-In-Bay Lodging experts are glad to assist.  See you in Northwest Ohio and specifically Put-In-Bay for the Biggest Week in American Birding 2020!
There are no reviews yet. Be the first one to write one.