READY TO BOOK? THESE LODGING OPTIONS GET YOU ACCESS TO FALL BALL!
Island Club Rentals – https://www.islandclub.com/ – 216-898-9951
Commodore Resort – https://www.commodoreresort.com/ – 419-285-3101
Put-in-Bay Condos – https://www.putinbaycondos.com/ – 216-898-1105
Victory Station Hotel – https://www.putinbayvictorystation.com/ – 419-285-0120
Bird's Nest Resort – https://www.birdsnestresort.com/ – 419-285-6119
Fall Ball Is October 6th-7th, 2023
While we're never happy about the end of the summer season at Put-in-Bay, it does herald the arrival of one of our favorite Put-in-Bay events. Fall Ball is just around the corner! Two days of hot dogs, brats, burgers, live entertainment, drinks, dancing, revelry. It's all here, and it's all at the Island Club! This annual tradition is a Customer Appreciation Party for all of the regular guests of the Island Club over the years, and has since expanded to include guests of the Commodore Resort, Put-in-Bay Condos, Victory Station Hotel and Bird's Nest Resort. Coincidentally, all of these places have a spot on our top lodging choices for Put-in-Bay, so you know you'll have a good stay, but the focus here is on the best party of the autumn season, the Fall Ball!
A Tradition Spanning Over Two Decades
It all started over 20 years ago, with a few friends and a couple cases of beer around a fire in the Island Club. The realization that there was no great springtime events at the Bay led to the creation of the Island Club's Official Put-in-Bay Spring Fling Party, and its great success immediately led to the Fall Ball! These amazing parties have always been held in the Island Club, first at the end of the 100's street, until a few years ago when it was relocated to the new Island Club Pavilion.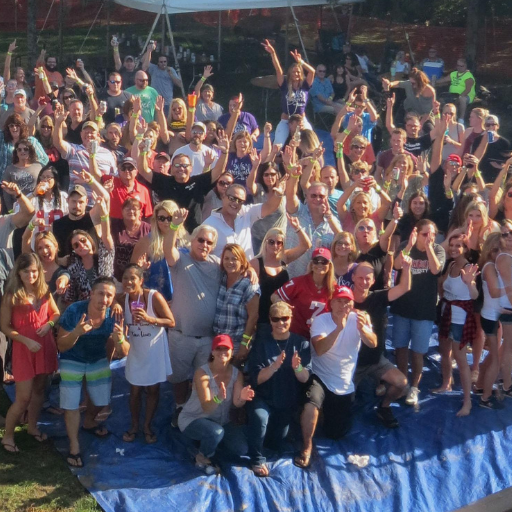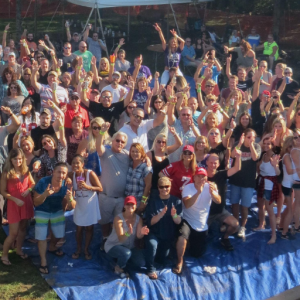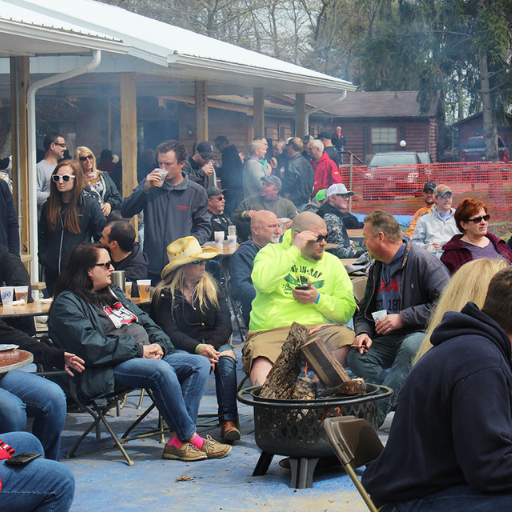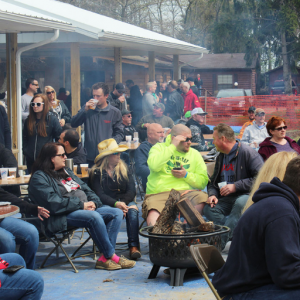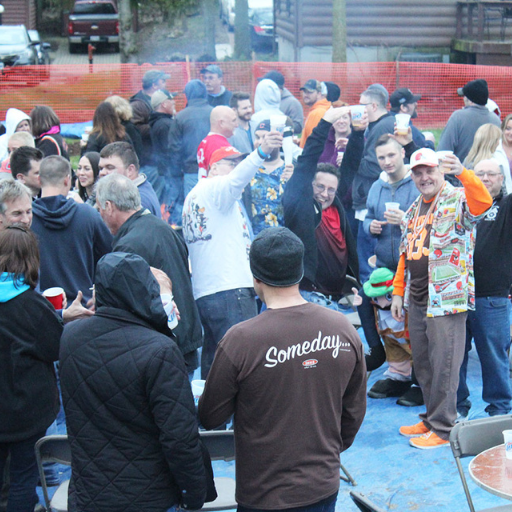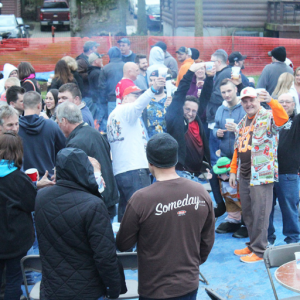 The Marquee Event Of The Fall Season
It all starts on Friday night, with a welcome to Fall Ball intro evening at the Pavilion, with frosty cold adult beverages flowing for a couple of hours. After that the party moves to Mr. Ed's Bar and Grille downtown. We're back at the Pavilion Saturday afternoon for even more fun, hours and hours of free food and cheap drinks for charity. We'll have college football on the big screens all day. We'll also have entertainers playing live music, and kegs and kegs of beer! It may not technically be on the street anymore, but it's still Put-in-Bay's best street party!
Don't Miss Out On Fall Ball 2023 In Put-in-Bay Ohio!
The only way to attend the best event of autumn at Put-in-Bay is to book a room or Put-in-Bay home rentals at these participating Put-in-Bay resorts: Island Club Home Rentals, the Commodore Resort, the Put-in-Bay Condos (Waterfront Condos or Poolview Condos), the Victory Station Hotel, and the Bird's Nest Resort. These are some of the best Put-in-Bay lodging resort options available. Whether you're coming from Cleveland, Toledo, Buffalo or anywhere else in the Midwest, you'll be among friends at the Bay, your home away from home! Book a room, rent a golf cart, and explore the island we all love so much one more time in 2023! We hope to see you at the Fall Ball!
There are no reviews yet. Be the first one to write one.