Our Top Priority – Our Guests: Coronavirus Update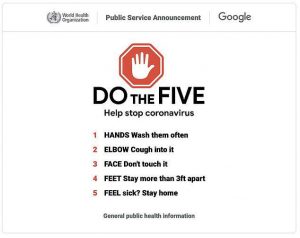 Coronavirus and Put-in-Bay
There is a lot of uncertainty and confusion right now as we adjust to an altered way of life. No one can predict how long this pandemic will last or its overall effects on society. One thing that we CAN be certain of is that news will be changing and updates will keep coming. We at Putinbay.com are just as impacted as you are and are taking all appropriate steps to keep safe and keep working to provide you up to date information. We've been your leading source of Put-in-Bay information since 2004 and we will continue to serve you.
This page is designed to be your one-stop resource for up to date information about COVID-19 (Coronavirus) and the implications for Put-in-Bay Ohio. We will continue to update this page as information becomes available to us. Our hope is that together, we can overcome this with a diligent effort and deliberate action. This is new and strange for everyone but we can handle it and still enjoy life. After all, we are all affected by this one way or another and WE ARE ALL IN THIS TOGETHER!
Fortunately for all of us, the State of Ohio has been on the forefront of being very proactive with this difficult situation. In fact, Ohio is now seen as leading the nation in our efforts to combat Covid-19! While the closure of schools, restaurants, bars and more is drastic, the evidence suggests this may be our best hope to lessen the impact. The decisions made by Governor Dewine have not been made in haste, but rather with science and the health and well-being of the public in mind. Ohio has been a national leader in fighting this terrible global pandemic and we are proud that you are with us.
Call us at 216-898-9951 with any questions you may have and we will help you as much as we can!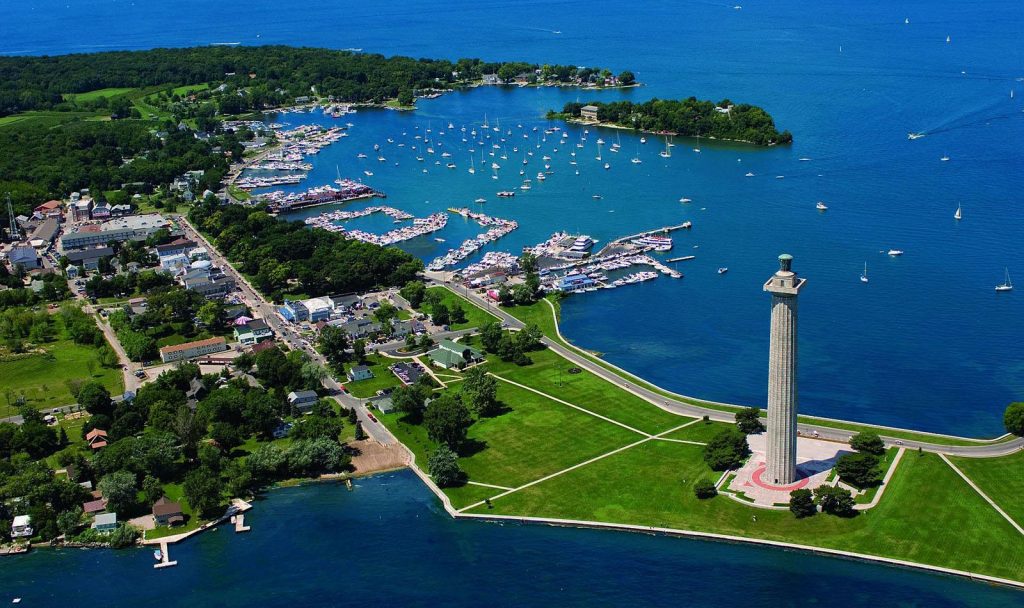 Put-in-Bay's Mayor's Official Letter
Put-in-Bay mayor, Jessica Dress, has issued the following statement: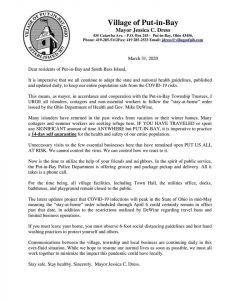 (click image to view full letter)
Put-in-Bay Transportation and COVID-19
Miller Ferry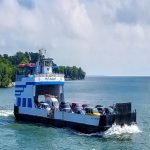 Announcement from Miller Boat Line
Thursday, March 19, 2020

Temporary Notice to all Customers:

Due to the Covid-19 situation, we STRONGLY DISCOURAGE traveling to the islands unless you are a resident, employee, or doing business.

All restaurants, bars, shops, public restrooms, and attractions are temporarily closed. We hope to welcome you to our beautiful islands in the near future.

Essential businesses that remain open to island residents at this time:
Island General Store, Post Office, Gas Station, Island Hardware, and Topsy Turvey (carry-out only).

Peace and health to everyone.

Sincerely,
Miller Boat Line
Put-in-Bay
800-500-2421
419-285-2421 local
mblinfo@millerferry.com
The Miller Ferry is currently operating under the normal schedule. Put-in-Bay's vehicle and passenger ferry is continuing to provide ferry service to and from South Bass Island. The main form of transportation to Put-in-Bay has released a statement regarding the COVID-19 outbreak. In accordance with the CDC guidelines, they have implemented greater measures to further improve sanitation.
These measures include the following: closely monitoring employees so sick individuals do not come to work, requiring employees to wash hands more frequently and an increase in sanitizing of high contact areas. High contact areas include hand rails, door knobs and any surfaces that are touched often by human hands. The safety and health of their passengers is of utmost concern, and they are being very proactive.
The Miller Ferry can be reached for questions at 1-800-500-2421 or updates on their website at https://www.millerferry.com.
Jet Express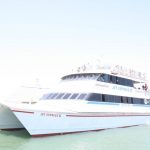 Currently, the Jet Express does not have any information regarding the Coronavirus on their website. When this information becomes available, we will update it here. The Jet Express is scheduled to begin service from Port Clinton to Put-in-Bay on May 1, 2020. The Jet Express has just begun their hiring process for the coming season at Put-in-Bay.
According to the Jet's social media accounts, instead of hosting in-person interviews for potential candidates, summer job interviews will now be held virtually to stop the spread of the Coronavirus. We will be updating you as the situation evolves or if the Jet Express does release some sort of statement to the public.
Should you have any questions for the Jet Express, contact them directly at 800-245-1538 or visit their website at https://jet-express.com
Island Air Taxi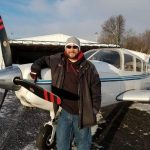 Island Air Taxi is owned and operated by a local family that actually lives on South Bass Island (aka Put-in-Bay). Take a trip aboard their Piper Cherokee Six for a quick trip to and from Put-In-Bay when the ferries aren't running. Or even when they are and when you just want an enjoyable private ride to the island! Passengers are encouraged to make reservations in advance, as they are in high demand.
No new coronavirus updates have been announced on their website as of yet, but we will update here if we see any changes! Service is running as per normal right now. No new updates on their Facebook page either, other than letting islanders know that there are extra Girl Scout Cookies for sale!
Contact Island Air Taxi at 419-573-2960 or visit their new Island Air Taxi website online.
Griffing Flying Service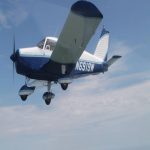 The charter airline service Griffing Airlines provides flight transportation to an from all Lake Erie Islands. During the winter when the boats aren't running and the Lake Freezes, the only way to get to Put-in-Bay and other surrounding islands is by plane. The Port Clinton based company has yet to release a statement on the COVID-19 outbreak. However, we will be attentive and continue to update our readers as we continue to take certain measures with the corona virus.
This unprecedented pandemic has created a lot of uncertainty for all small business. As previously mentioned, stay tuned for any updates that will impact our island family going forward. For any questions regarding Griffing Airlines, we ask you to contact them directly by visiting https://www.flygriffing.com or calling them at 419-734-5400.
Coronavirus and Put-in-Bay Lodging
Our Primary Lodging Partners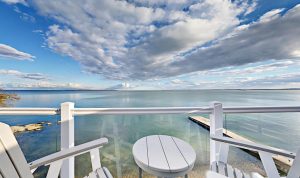 Island Club 216-898-9951
Put-in-Bay Condos 216-898-1105
Victory Station Hotel 419-285-0120
Commodore Resort 419-285-3101
Bird's Nest Resort 419-285-6119
The hospitality providers listed above are part of our core group of Put-in-Bay Lodging operators. This curated grouping prides itself on being the leaders in Put-in-Bay Hotels, Vacation Homes and Waterfront Condo Rentals. Together, we are in total agreement that we need to be gracious and reasonable during these trying times. The safety and health of our guests is of paramount concern.
Therefore, we at the Island Club have amended our policies to be much more flexible on cancellations during this trying time. We understand that this is difficult and some of our guests' travel plans will be affected. Our management, staff, and homeowners feel that during this time of strife, we should not be the cause of additional financial hardships for those that wish to cancel.
So, guests can refer to their reservations and contact the Island Lodging providers for any questions or concerns. We want to work with our guests and continue to be good stewards in our community. Our hope is that our guests will recognize our actions, and remember us when all of the dust settles from this unprecedented outbreak. If you stay with a different lodging host, please contact them directly for their policies.
Airbnb Policy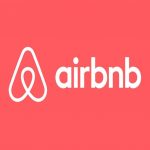 Following the World Health Organization's declaration on March 11th of the Coronavirus outbreak, Airbnb has amended their "Extenuating Circumstances Policy." The new policy according to Airbnb.com states: "Reservations made on or before March 14, 2020 for stays and Airbnb Experiences, with a check-in date between March 14, 2020 and April 14, 2020, are covered by the policy and may be cancelled before check-in. Guests who cancel will receive a full refund, and hosts can cancel without charge or impact to their Superhost status. Airbnb will refund all service fees for covered cancellations."
The policy goes on to state: "Reservations for stays and Airbnb Experiences made after March 14, 2020 will not be covered under our extenuating circumstances policy, except where the guest or host has contracted COVID-19. The host's cancellation policy will apply as usual." The full Airbnb policy statement can be seen on their website.
VRBO Policy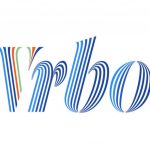 The President of VRBO sent out a letter outlining how the company is going to address the Coronavirus situation. The tenets of the letter suggest that if guests wish to cancel, they should do so in their traveler account. However, if they are beyond the limitations of the cancellation policy, the guests have been informed to reach out to owners. Each individual homeowner can adopt their own Policies for their rental. Therefore, cancellations and refunds are at their discretion. Guests that are seeking out new reservations have been encouraged to seek out more flexible cancellation policies.
For more information about Coronavirus and VRBO Policies, there is a Coronavirus Information Page on the VRBO website.
Expedia Policy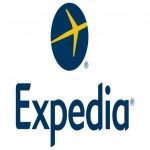 According to the Expedia website, travelers are encouraged to login to the Customer Support portal. From here, guests can generally make changes or cancel their reservations. However, if this option is not available, guests are encouraged to call the Help Center. The page did note though that call times have been quite large, and for individuals to be prepared for a wait.
Those wishing to re-book are encouraged to read over the cancellation policies for Airlines, Hotels, etc. There is additional COVID-19 related information on Expedia's Coronavirus Travel Page.
Trivago Policy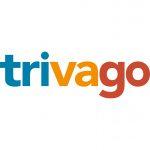 As a global company of over 90 nationalities, the Trivago team has family members and friends in some of the most heavily affected areas. For them, the well-being and safety of their global community is the first priority. For customer service, they are temporarily prioritizing travelers with the most immediate needs and therefore focusing first on trips happening in the next 7 days.
The quickest and best way to find out if your travel plans can be changed without a penalty will be to check the booking site directly. Any credit, refund or change will be at the discretion of the booking site. If you are unsure which site you booked with on Trivago, you can find the travel provider's name and contact information on your confirmation email
For more information on how to contact your booking site, read the full Trivago FAQ on their website as well as their Coronavirus travel advice.
CDC Recommendations and Information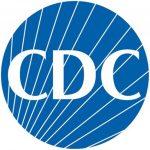 The following are excerpts from the CDC website that provide important information about the Coronavirus. This information is very useful and should be followed to help thwart the spread of COV-19.
How it Spreads
There is currently no vaccine to prevent coronavirus disease 2019 (COVID-19).
The best way to prevent illness is to avoid being exposed to this virus.
The virus is thought to spread mainly from person-to-person.
Between people who are in close contact with one another (within about 6 feet).
Through respiratory droplets produced when an infected person coughs or sneezes.
These droplets can land in the mouths or noses of people who are nearby or possibly be inhaled into the lungs.

How to Protect Yourself
Clean your hands often
Wash your hands often with soap and water for at least 20 seconds especially after you have been in a public place, or after blowing your nose, coughing, or sneezing.
If soap and water are not readily available, use a hand sanitizer that contains at least 60% alcohol. Cover all surfaces of your hands and rub them together until they feel dry.
Avoid touching your eyes, nose, and mouth with unwashed hands.
Avoid close contact with people who are sick
Put distance between yourself and other people if COVID-19 is spreading in your community. This is especially important for people who are at higher risk of getting very sick.
Protect Others
Stay home if you are sick, except to get medical care. Learn what to do if you are sick.
Cover your mouth and nose with a tissue when you cough or sneeze or use the inside of your elbow.
Throw used tissues in the trash.
Immediately wash your hands with soap and water for at least 20 seconds. If soap and water are not readily available, clean your hands with a hand sanitizer that contains at least 60% alcohol.
If you are sick: You should wear a facemask when you are around other people (e.g., sharing a room or vehicle) and before you enter a healthcare provider's office. Not able to wear a facemask (for example, because it causes trouble breathing)? Then you should do your best to cover your coughs and sneezes, and people who are caring for you should wear a facemask if they enter your room. Learn what to do if you are sick.
If you are NOT sick: You do not need to wear a facemask unless you are caring for someone who is sick (and they are not able to wear a facemask). Facemasks are in short supply and should be saved for caregivers and first responders.
Coronavirus and Put-in-Bay Restaurants/Bars/Dining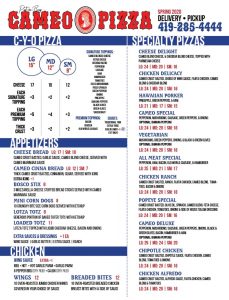 (click menu to enlarge)
As you may be aware, from recent government updates, the State of Ohio has enacted emergency policies that have temporarily closed ALL bars and restaurants in the entire state, including Put-in-Bay. However, they are still allowed to offer carry-out and delivery options. The following is a list of all Put-in-Bay restaurants and bars and their phone number if you wish to inquire about food availability during your trip to Put-in-Bay Ohio.
Big Mans Burrito Stand – 419-285-3278
Boardwalk Restaurant – 419-285-3695
Boathouse Restaurant – 419-285-5665
Cameo Pizza – 418-285-4444 (4-10 Fri, 11-2 / 4-10 Sat, Wed 11-2, DELIVERY AVAILABLE!)
Chicken Patio – 419-285-3581
Dairy Isle – 419-285-3506
Dandees Snack Shack – 419-285-2405
Dj's Ice Cream – 419-285-7447
Fishbowl – 419-285-3833
Fish Shak – 419-285-3695
Frosty Pizza – 419-285-3278
The Goat Soup & Whiskey – 419-285-4628
The Green Room – 419-285-3101
Heineman's Winery – 419-285-2811
Hooligans Pub – 419-285-8000
Joes Bar & Restaurant – 419-285-5637
The Keys – 419-285-5397
Little Galley – 419-285-3695
Lolas Key – 419-285-5397
Mama Marias – 419-285-7400
Margarita On The Rocks – 419-285-3040
Middle Bass General Store Pizza – mbigeneralstore@gmail.com (SATURDAY DELIVERY!)
Mist Pool Bar – 419-285-3101
Mojito Bay – 419-285-5282
Mossbacks – 419-285-8888
Mr. Ed's Bar And Grille – 419-285-3101
The Old Forge Creperie – 419-285-0022
Pasquale's – 419-285-8600
Put-In-Bay Brewing Company – 419-285-4677
Put-In-Bay Winery – 419-285-3278
Red Moon Saloon – 419-285-3581
Ritas Cantina – 419-285-3695
The Roundhouse Bar – 419-285-2323
Subway – 419-285-5555
The Reel Bar – 419-285-1318
Topsey Turvey – 419-285-4511 (OPEN FOR CARRYOUT!)
Upper Deck Restaurant – 419-285-3695
Village Bakery – 419-285-5351
What We're Doing at Putinbay.com
Over the last few months since the close of our season, the Putinbay.com staff has been working hard to provide quality content for all that our island offers. Just like everyone else, our team behind the scenes at Putinbay.com is faced with a difficult situation surrounding the novel COVID-19 outbreak. As a company, we have decided to work from home and are fortunate enough to have the ability to do so.
As of 9:00 PM on March 15th 2020, the governor of Ohio has closed all bars and restaurants and there are rumors of more restrictions that follow. Local businesses will be following any rules set in place from the government. Schools have closed throughout Ohio. We expect that gyms, movie theatres and indoor waterparks will soon follow suit.
Here at Putinbay.com we wish all our website visitors to stay healthy, take precautionary measures and abide by rules set in place by authorities.
Stay Safe. Remain Diligent.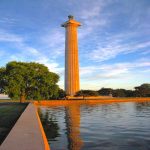 Our current state is unlike anything we have seen before. Never have we been faced with such an incredible disruption to our daily lives. Still, our best hope is to take every precaution to prevent the spread. With a concerted effort by the American public, we can reduce the fatalities. Please, we urge you to take care of yourself and your family. When we get to the other side of this situation, we will all be ready for a vacation! And your friends at Put-in-Bay will be ready to greet you and show you a great time!
The virus is spread by person-to-person and has a long incubation period of 2-14 days with symptoms ranging anywhere from mild to severe. Prevention measures consists of washing their hands frequently, using hand sanitizer, and avoiding close contact with others. In order to prevent the spread of the virus those still working need to stay at home if they feel sick. Make sure you are covering your coughs and sneezes with your elbows and wear a facemask if you are sick. If you are still working in an office space, make sure you wipe down your work area every day to disinfect.
We wish health for all and hope that this pandemic will soon pass. Until then, feel free to use your free time to scroll through our awesome island content and more. Thank you for reading and stay safe! We will updating this page as policies change and we receive more news surrounding how the virus is affecting Put-in-Bay.
COVID-19 Timeline in the State of Ohio

Here is a timeline of orders issued by the State of Ohio administration in response to coronavirus:
• March 5: Gov. DeWine and Columbus Mayor Andrew Ginther announce Arnold Sports Festival closed to spectators and limited to athletes and parents of athletes.
• March 9: Gov. DeWine declares a State of Emergency after three people test positive for coronavirus in Ohio.
• March 10: Ohio Secretary of State Frank LaRose orders more than 100 presidential primary polling locations at senior centers to be moved. Gov. DeWine and Acton ask colleges and universities to move toward online learning and for indoor sporting events to ban spectators. They also stop visits at prisons.
• March 11: Ohio's fourth case of coronavirus is confirmed. Gov. DeWine limits nursing home visits to one person per patient per day. The governor also discusses plans for restrictions at public events.
• March 12: The fifth case of coronavirus is confirmed in Ohio. Gov. DeWine and Dr. Acton order K-12 schools to shut down from March 17 to April 6, prohibit mass gatherings of more than 100 people and ban visitors at nursing homes and state psychiatric hospitals.
• March 13: Ohio has 13 confirmed cases of coronavirus. Gov. DeWine bans visitors at county jails and corrections centers.
• March 15: There are 37 confirmed cases of coronavirus in Ohio. Gov. DeWine and Dr. Acton order all bars and restaurants to close dining rooms as of 9 PM that evening, but carry-out and delivery services can continue.
• March 16: Now 50 cases of coronavirus are confirmed in Ohio. Gov. DeWine asks for Ohio's election to be extended to June 2. Gov. DeWine and Dr. Acton order bowling alleys, movie theaters, indoor water parks, indoor trampoline parks, fitness centers, gyms and recreation centers to close. Acton issues a public order in the evening closing Ohio's polling locations for the Presidential Primary Elections.
• March 19: Now 119 cases of coronavirus are confirmed in Ohio. Gov. DeWine asks (but does not order) Ohio's residents to stay home if possible. The Ohio National Guard is mobilized for assistance with food delivery and distribution.
• March 23: Now 442 cases of coronavirus are confirmed in Ohio. Gov. DeWine officially orders all Ohio residents to stay at home effective at midnight tonight. With exceptions as outlined, all individuals currently living within the State of Ohio are ordered to stay at home or at their place of residence except as allowed in the Order. To the extent individuals are using shared or outdoor spaces when outside their residence, they must at all times and as much as reasonably possible, maintain social distancing of at least six feet from any other person, with the exception of family or household members, consistent with the Social Distancing Requirements set forth in the Order. All persons may leave their homes or place of residence only for Essential Activities, Essential Governmental Functions, or to participate in Essential Businesses and Operations.
• March 25: Now 704 cases of coronavirus are confirmed in Ohio. The Ohio Senate unanimously passed a bill today that provides essential emergency relief and also extends Ohio's tax filing deadline to July 15, 2020.
• March 31: Now 2,199 cases of coronavirus and 55 deaths are confirmed in Ohio. Gov. DeWine and Dr. Acton announce school closures would continue through at least May 1, 2020.
• April 1: Now 2,547 cases of coronavirus and 65 deaths are confirmed in Ohio.
• April 2: Now 2,902 cases of coronavirus and 81 deaths are confirmed in Ohio. Gov. DeWine and Dr. Acton officially extend their order for Ohio residents to "stay at home" effective until May 1st.
• April 6: Now 4,450 cases of coronavirus and 142 deaths are confirmed in Ohio. Gov. DeWine's updated "stay at home" order for Ohio residents goes into effect tonight at 11:59 PM and lasts through May 1st.
• April 9: Now 5,512 cases of coronavirus and 213 deaths are confirmed in Ohio.
COVID-19 Medical and Information Resources
WHO (World Health Organization)
https://experience.arcgis.com/experience/685d0ace521648f8a5beeeee1b9125cd
CDC (Center for Disease Control and Prevention)
https://www.cdc.gov/coronavirus/2019-nCoV/index.html
Ohio Department of Health
https://coronavirus.ohio.gov/wps/portal/gov/covid-19/
Cleveland Clinic
https://my.clevelandclinic.org/health/diseases/21214-coronavirus
https://consultqd.clevelandclinic.org/coronaviruses-have-been-around-for-centuries-what-differentiates-2019-ncov/
John Hopkins
https://www.hopkinsmedicine.org/health/conditions-and-diseases/coronavirus/coronavirus-disease-2019-vs-the-flu
https://hub.jhu.edu/2020/03/09/coronavirus-incubation-period/
https://www.hopkinsguides.com/hopkins/view/Johns_Hopkins_ABX_Guide/540747/all/Coronavirus_COVID_19__SARS_CoV_2_
Mayo Clinic
https://newsnetwork.mayoclinic.org/discussion/mayo-clinic-develops-test-to-detect-covid-19/
https://newsnetwork.mayoclinic.org/discussion/infographic-prepare-prevent-but-dont-panic-about-covid-19/