5/3 NEWS ALERT – Completion of Renovation At Commodore Resort Opens Up New Block of Rooms For Spring Fling
A renovation at the Commodore Resort has been finalized ahead of schedule, opening up a small block of extra rooms for Spring Fling 2023! $159/night for a 4 person room if booking Friday and Saturday, or $199 for just Saturday. These rooms are going to be available by phone only, so call 419-285-3101 ASAP!
If You Want To Attend Spring Fling, You Need To Be Staying At One Of These Lodging Choices:
The Official Annual Put-in-Bay Spring Fling, Hosted By The Island Club
It's never too early to start thinking ahead, especially when it comes to one of the best events of the year at Put-in-Bay! The one and only Island Club Customer Appreciation Party, better known as PUT-IN-BAY SPRING FLING is May 5th-May 6th, 2023, hosted as always, at the Island Club Home Rentals pavilion. This is a special event for guests of the Island Club, Put-in-Bay Condos, Commodore Resort, Victory Station Hotel and Bird's Nest Resort, the best of the Put-in-Bay lodging options! Two days of free food, cold drinks, island entertainers, giveaways and certainly a few surprises! Accept no substitutes, there's only ONE Official Put-in-Bay Spring Fling, and it's every year at the Island Club!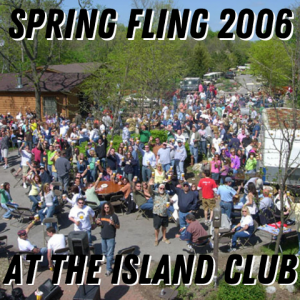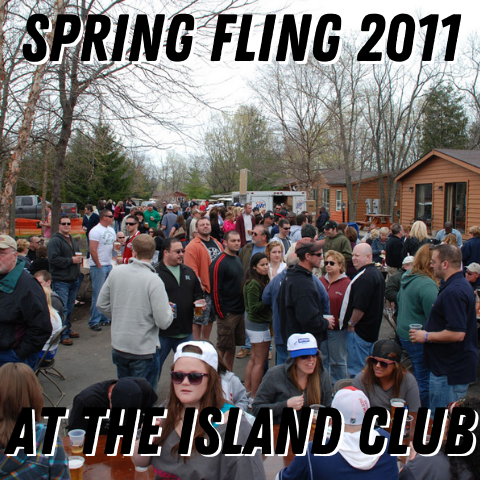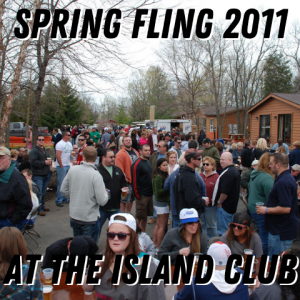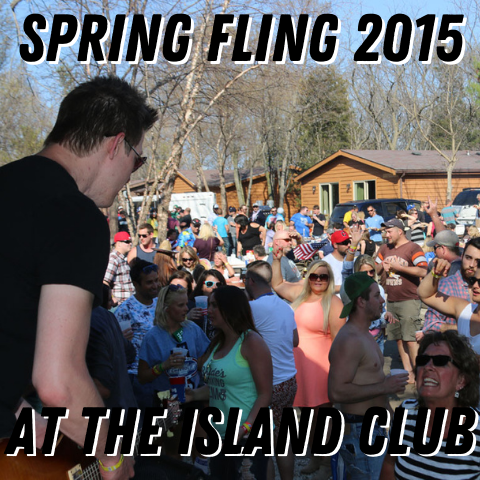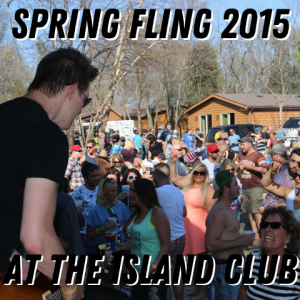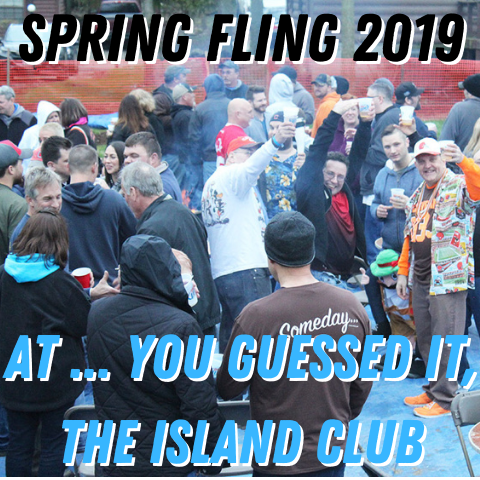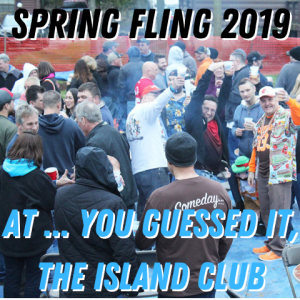 Beware Imitators, The Island Club Spring Fling Is The Put-in-Bay Spring Fling
There is only one Spring Fling. The Island Club has been hosting it, with incredible success, for over two decades. Because this event is so beloved, it has had an imitation spring up carrying the same name, a pale imitation at that. So take extra care when booking your lodging for Spring Fling weekend. The event is open exclusively to guests of the Island Club, Put-in-Bay Condos, Commodore Resort, Victory Station Hotel and Bird's Nest Resort, and it is hosted at the Island Club, as it always has been. No other Put-in-Bay lodging resort or hotels guests will be able to attend. If you have any questions or concerns, please call the Island Club at 216-898-9951.
One Of The Top Put-in-Bay Events
The Spring Fling is one of the big kickoff events for the Put-in-Bay season. Most of the people who come to South Bass Island in April are either nature sightseers, or the fishermen and women who come to the Lake Erie Islands to take as many walleye home as possible! But great events are a huge part of what makes the Bay the Bay, and the Island Club Spring Fling is one of the first big ones on the calendar of events every year! So after a long winter of no Put-in-Bay action, the Official Put-in-Bay Spring Fling at the Island Club helps lift the curtain for a whole spring and summer of festivities!
A Put-in-Bay, Ohio Springtime Tradition
It all started with a couple of cases of beer and a bonfire. There wasn't much on the spring calendar for May or April weekends at Put-in-Bay two decades ago, and around that fire the idea was born. A huge party, exclusive to the Island Club, with free food and drinks, so that the Put-in-Bay season always gets off to a great start. Every year more and more people came, and the event expanded to include guests of a select few other Put-in-Bay hotels and resorts. As the event got bigger, so did the ideas, and now the Spring Fling is an event with raffles, live entertainment, dancing, and tons of money raised for charity! It has also become an incredibly popular bachelorette party weekend!
Derby Day Weekend, the NFL Draft and More
You don't have to worry about missing any of the action during Spring Fling, as there will be big screen TV's set up at the venue. The Cleveland Indians will be playing, day three of the NFL draft will be taking place as well. The big one, of course, is the Kentucky Derby. Spring Fling is almost always on Derby Day, and this year is no exception, it's one of the big highlights of the event! What better way to enjoy the race than with hundreds of friends in Put-in-Bay Ohio!
Put-in-Bay Has So Much To Offer
The Spring Fling Party is for a couple of hours on Friday night, and then most of the afternoon on Saturday, when the party typically moves to Mr. Ed's bar for some great live music and fun. But you're sure to have a few more hours to fill, and PIB offers so many ways to do so, from the second you arrive on your Put-in-Bay ferry to when you have to bid us adieu. Grab a golf cart and check out all of our beautiful island, take a look up at Perry's Monument (Perry's Victory and International Peace Memorial) from the ground, have a meal at the Boardwalk, do some shopping or just kick back in your rental home. The Island Club Spring Fling is the highlight, but if you're smart, it will be just part of a totally incredible weekend getaway.
The Put-in-Bay Spring Fling Party Is Legendary!
There have been so many amazing Spring Fling's at the Island Club. From the original, over two decades ago, with just a few friends around the fire, to Spring Fling 2021, an incredible celebration of a return to normalcy after the strangeness of COVID. Spring Fling is such a great kickoff to the the summer season at our Put-in-Bay home rentals, waterfront condos and the island as a whole. It's amazing how much some hot dogs, brats and kegs can help to kick off an entire year!
Be A Part Of The Put-in-Bay Island Club 2023 Spring Fling!
It's never to early to check availability for this huge event. It's one of the best Friday nights and Saturday afternoons of the entire year, so don't miss out on this amazing PIB street party filled with frosty cold adult beverages and great times!
A Highlight Of The Upcoming Events Calendar
Put-in-Bay is home to so many great events over the course of the season, and the Spring Fling is among the finest. Like Bash On The Bay at the Put-in-Bay Airport, the lighting of the Whiskey Light at the Round House Bar, and Pyrate Fest, the Island Club Spring Fling is one of the special events that make PIB so great, and at one of the best Put-in-Bay resorts as well. But there are things going on at Put-in-Bay all season, and you can find them all on our events calendar.
Who knows what will be going on the weekend you decide to come? Will it be Mr. Ed's Pajama Party? Boaters New Year? Halfway to St. Patrick's Day? Oktoberfest? And that's without even mentioning that Put-in-Bay is the best vacation spot in Ohio if not the whole United States for holiday weekends like Labor Day and Memorial Day. If you can only make one trip to Put-in-Bay in 2023, come to Spring Fling! But if you can come twice, consult our events calendar and find something fun to do, it won't be hard!
There are no reviews yet. Be the first one to write one.