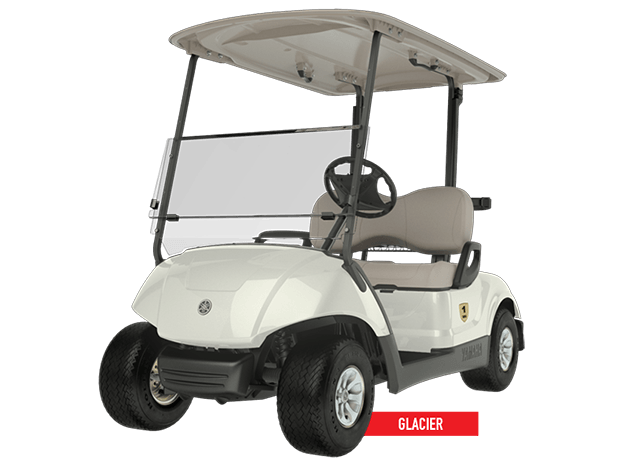 Call 419-779-5147 to Reserve a Golf Cart Depot!
The Golf Cart Depot has carts available during the warmer summer months of the year. We have high quality brand new Yamaha Golf Carts that rent out hourly, daily, and overnight. With more than 9 miles of paved mostly flat roadways, riding a cart is a fun, easy way to explore the Village of Put-in-Bay and the rest of South Bass Island.  Golf carts are a licensed motor vehicle and our rental agency requires a valid drivers license and at least 18 years of age. You can get here via taxi from either of the Put-in-Bay ferries.
Our 2 person electric carts are a fun and quick way for couples to cruise the island for the day. If you're bringing the kids, our 4 passenger golf carts will be a big hit also. Our carts are super safe with retractable seat belts to keep your precious cargo safe and secure. Total relaxation with this smooth and quiet ride. All Put-in-Bay Golf Cart Depot carts power are from a local company, Crown Battery, Fremont, Ohio.