We're expecting great weather this weekend at the Bay, and while many people have taken advantage and booked up their places to stay, we've still got room for a few lucky groups to come have an amazing time at Put-in-Bay! Our island lodging partners below are offering some great specials and last minute deals to fill up their final rooms, houses, and condos. So don't spend your weekend at home indoors, get to Put-in-Bay Ohio with some people you care about!
Last Minute Deals
Click the links below to book, or call direct at the numbers listed:
Island Club Rentals – Call 216-898-9951
Commodore Resort – Call 419-285-3101
Bird's Nest Resort – Call 419-285-6119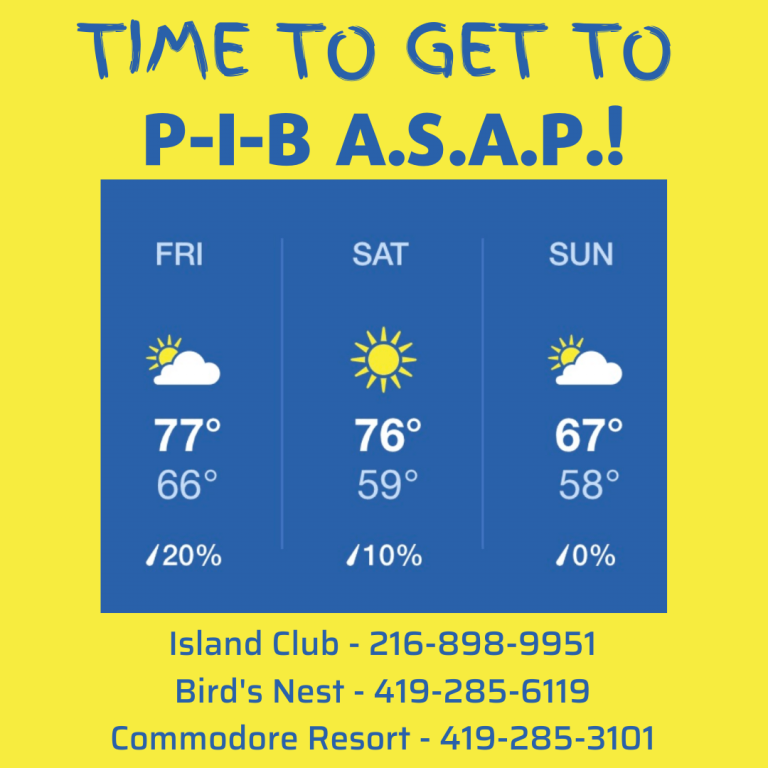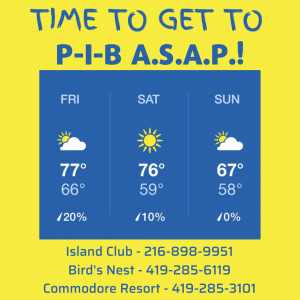 There are no reviews yet. Be the first one to write one.