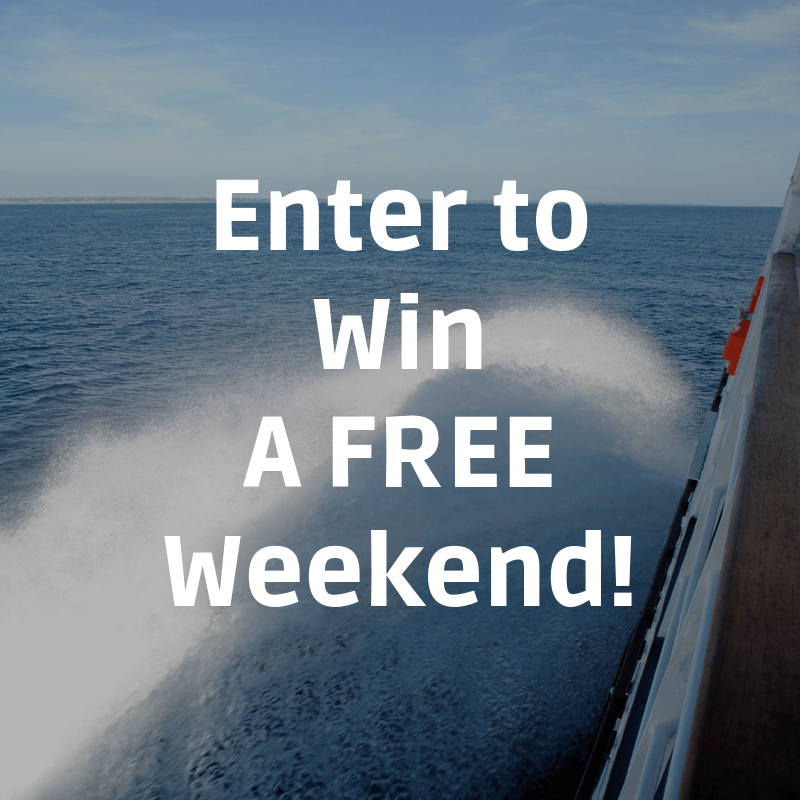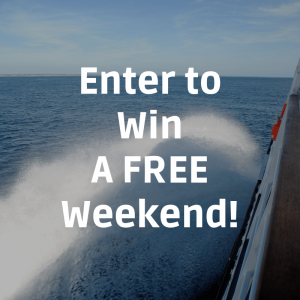 Put-in-Bay, Ohio, located on South Bass Island in Lake Erie, boasts incredible waterfront dining, family-friendly attractions, and can't-miss events. While you can fly or take your own watercraft to Put-in-Bay, the island is most easily accessible by ferry boat. There's so much to explore on this fantastic island, and you won't want to waste any of your time worrying about how to get here. Read on to find out which Put-in-Bay ferry line that is the best fit for your travel plans!
Don't forget to enter to win our free weekend getaway before your trip. It's your chance to win complimentary accommodations and a golf cart rental for two. Are you feeling lucky?
Your Guide to Put-in-Bay Ferry Transportation
There are plenty of ferry boats that can get you to and around the Lake Erie Islands. Depending on where your journey starts, use our guide to find the ferry route that is best for you!
Miller Ferry Line
The Miller Ferry is one of the two main ferry lines from mainland Ohio to South Bass Island. It is the only major ferry that transports both passengers and vehicles across the bay.
Route
The Miller Ferry Line runs from Catawba, Ohio, directly to Lime Kiln Dock in Put-in-Bay. It also runs a separate route from the Catawba Island Dock.
2019 Schedule
During the summer season, defined by the ferry as May 10th through September 8th, there are trips every thirty minutes. Throughout the peak season, from June 14th through August 18th, there are additional trips departing Put-in-Bay every half hour until 9:00 p.m. Ferry service typically ends at 8:00 p.m. Offseason ferries run less frequently from the end of March through the end of November. The full schedule, including trips to Middle Bass Island, is posted on the Miller Ferry official website.
Price
One way fares are $7.50 per adult, $1.50 for children ages 6-11, and free for young children. Bicycles are an additional $2 each way, and cars are $17 each way. Check their discounts page before your trip for extra savings.
Are you ready to buy your tickets? Get them online today!
Jet Express Ferry
The Jet Express is the only major high-speed ferry line from mainland Ohio to Put-in-Bay. The passenger-only ferry is also the only ferry to offer comfy seats onboard rather than benches. They also pour pre-ride cocktails for riders.
Route
The Jet Express departs from Port Clinton, Ohio, and arrives at downtown Put-in-Bay just 30 minutes later. Additionally, they offer inter-island service to Kelley's Island. The Jet Express can also get you from Sandusky, Ohio, or the Cedar Point amusement park to the Lake Erie Islands.
If you're interested in a unique adventure, check out their fun excursions, including a lighthouse tour and fireworks cruise.
2019 Schedule
During peak season, ferries depart Port Clinton for Put-in-Bay every 45 minutes beginning at 8:30 a.m. During weekends in the summer, from early June through September, late-night ferry service runs until 11:45 p.m. Check their complete 2019 schedule for the most accurate, up-to-date information, as well as details about inter-island trips.
Price
Round-trip adult tickets cost $34, round-trip youth tickets for ages 12-16 cost $15, and round-trip child tickets cost $6 for ages 6-11. Children ages 5 and under ride free. If you're planning multiple trips to Put-in-Bay, check out their season pass to save money.
Reserve your tickets online today!
Goodtime Island Cruises
Are you in the mood to have a great day on Lake Erie? If so, reserve your seat on the Goodtime Island Cruise today! This luxury cruise line offers a variety of trips, including an island hopping cruise, a weekend booze cruise, a dinner cruise, and a sunset bay cruise. Their season runs from May through October, and peak season is the end of June until the end of August. Their most affordable cruises start at just $10 per ticket! You won't want to miss an unforgettable ride on the Goodtime Boat!
Sonny-S Middle Bass Ferry
The Middle Bass Ferry runs inter-island service from South Bass Island to Middle Bass Island. This passenger-only boat is perfect for those who want to see more of the Lake Erie Islands. The Put-in-Bay dock is located near the Boardwalk restaurant, and the ferry drops passengers off at the Middle Bass Island State Park and Marina. During the season, the boat departs Middle Bass Island every hour on the half hour, from 10:30 a.m. until 1:00 a.m. on peak summer weekends. Reserve your seat today!
Once you arrive on Put-in-Bay, you'll need a way to get around. Don't forget to reserve your
island transportation
in advance!
Find the Perfect Place to Stay at the Bay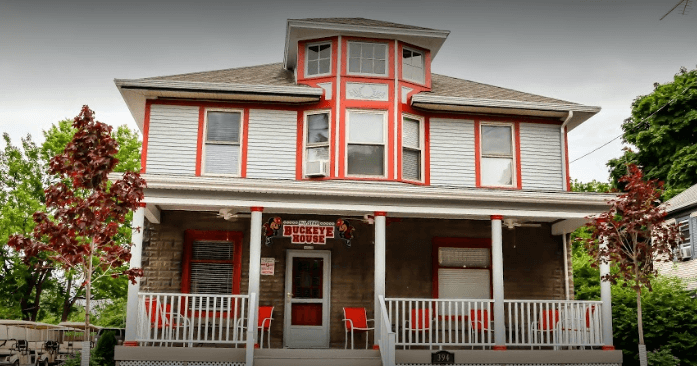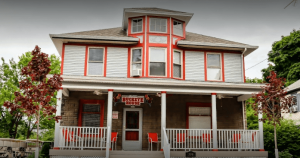 After you've finished your Put-in-Bay ferry journey, it's time to retreat to your home away from home. There are over a dozen accommodation options on the island, so you're guaranteed to find something that fits your needs. Whether you're looking for a spacious rental home, a waterfront condo, an intimate bed and breakfast suite, or a hotel room in the heart of downtown, there's a perfect lodging option for you here.
For your next trip to South Bass Island, will you select a full rental home at the Island Club Home Rentals, a waterfront unit at Put-in-Bay Condos, or a quaint room at A Place at the Bay? The choice is yours! Regardless of where you stay, you'll make memories to last a lifetime on Put-in-Bay, Ohio. Discover delicious seafood at waterfront restaurants, rent a jet ski and zoom around the island, or spend a day in nature at Oak Point State Park. The options are endless!
Browse our complete list of island accommodations and get ready to book your vacation today!

There are no reviews yet. Be the first one to write one.