Put-In-Bay Police Department serves, protects and upholds the law.  Their service area is for South Bass Island, Ohio and Middle Bass Island, Ohio. PIB Police efforts ensure both residents and guests remain safe.  The Lake Erie Islands are a better place to live and visit thanks to them.
Put-In-Bay Police Location and Info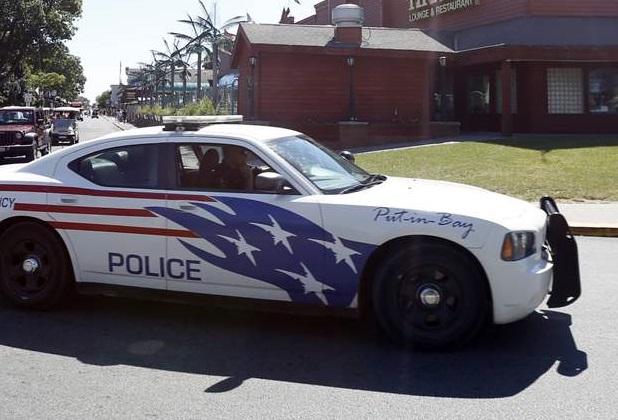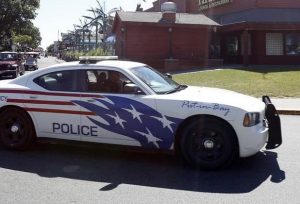 The Department is located in the basement of the Put-In-Bay Town Hall Building.  This building on Catawba Avenue towers over most of the structures on the island.  The most obvious exception being Perry's Victory and International Peace Memorial.  The force is close to the busy downtown Village of Put-In-Bay district.  This places the officers right where they are most needed.  Furthermore, they can access most of the heavily trafficked areas in short time.
There is a Dispatch Department which is tasked with the intake of calls.  They accurately and efficiently assist callers.  Sending the appropriate help with speed is essential for overall success. Together with the officers, they form a team that does an outstanding job keeping Put-In-Bay a safe place to visit.  The popularity as a vacation destination makes the island an interesting place to be a police officer.  Many new officers land their first job with the Put-In-Bay Police Department.  Knowledge gained on island helps them with later work as a full time officer elsewhere.  There are 4 full time officers year round.  Otherwise, the high season sees over 40 Put in Bay Police Officers.
Finding them is easy on Putinbay.  Their cars are adorned with a patriotic red, white and blue motif.  When you come to the island, be sure to be respectful of the officers when they are working.  They are just trying to make sure all people stay safe on PIB.  We are lucky to have such great law enforcement on South Bass Island.  Put-In-Bay will continue to see visitors.  The department will continue to oversee and ensure safety.
Put-in-Bay Police Non Emergency Line
If you have a non emergency need, Call 419-285-4121.  The Put-in-Bay Police Department will be glad to assist.  They help with car lockouts, general concerns and more. However, if the need is an Emergency, Call 911.
Put-In-Bay Police Mission Statement
"The Mission of the Put-In-Bay Police Department is to preserve basic human rights and the maintenance of individual human dignity under the rule and spirit of the law through the fair and impartial application of laws and ordinances without regard to race, color, creed, sex or station in life and by treating all individuals with tolerance, compassion and the dignity we would expect in similar circumstances."
There are no reviews yet. Be the first one to write one.