Thursday, August 27th 2020 is a pretty quiet day at the Bay. There are some people who were lucky enough to get Friday off from work who came up a day early for a long weekend, but for the most part, things are pretty calm in advance of a summer weekend. But this is not how it was supposed to be, not at all.
In another universe, Keith Urban's set is winding down, and everyone is heading out to enjoy Put-in-Bay's famous nightlife before round two tomorrow with Blake Shelton. That's right, if not for COVID, today would have been the first day of what is quickly becoming an incredible Put-in-Bay tradition, the Bash on the Bay.
Bash on the Bay: A New Tradition
The 2020 Bash on the Bay would have been the fourth country music festival organized for the island. Toby Keith and Rascal Flatts headlined the first and second Bash on the Bay, and were both amazing events, but the best was yet to come.
Kid Rock Steals The Show!
The 2019 edition of Bash on the Bay featuring Kid Rock was one of the great modern moments for Put-in-Bay. It was an unprecedented influx of visitors to the island that tested our infrastructure and our ability to host such an event. The fact that it went off without a hitch is a testament not only to the event organizers, but to the owners of individual island businesses who also had their hands full with more customers than they've ever had (not that they were complaining!) and the all of the members of the community and the village government who made it happen. And it didn't hurt that Kid Rock put on one hell of a show!

Onwards And Upwards In 2020, Or So We Thought
The theme around planning for Bash on the Bay 2020 seemed to be bigger and better! There was not one, but two nights of music planned, with not one, but two headliners. Keith Urban was going to entertain on night one, with Blake Shelton following up for the second night. There would have of course been opening acts each night, including a mix of local and smaller national acts like we had in 2019, and some surprises in store as always at an event like this.
What Comes Next
Alas, Bash on the Bay was not to be. The coronavirus stopped any plans of an event like this in their tracks. In the grand scheme of things, a delayed concert is not a massive loss; we all know that there are so many who have lost so much more as a result of COVID. But it still stings a bit to think about what Put-in-Bay could have been like tonight, with so many people from all over the USA getting ready to enjoy two amazing nights of friends, music and fun.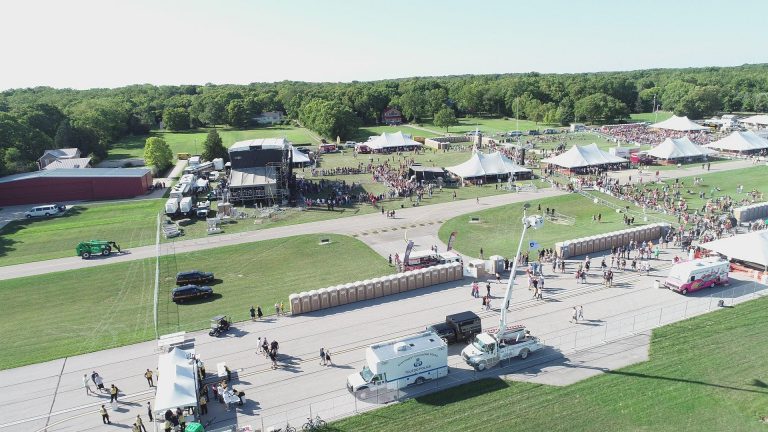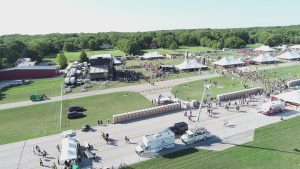 It's another reminder of what we've lost, temporarily of course, due to the coronavirus. We've been blessed to still be able to have a tourism season on the island, albeit a wildly different one than we're used to, and we're happy that we've still managed to show a lot of people a good time. But we're all so ready for a return to the Put-in-Bay you all know and love.
So stay safe and healthy, and get those masks on. Here's hoping we're not too far off from a vaccine, and that on this day next year, we'll be gearing up for the 2021 edition of Bash on the Bay featuring…
well we'll leave that part to your imagination for now!
There are no reviews yet. Be the first one to write one.