Golf Cart Rental Put-In-Bay BOOK NOW!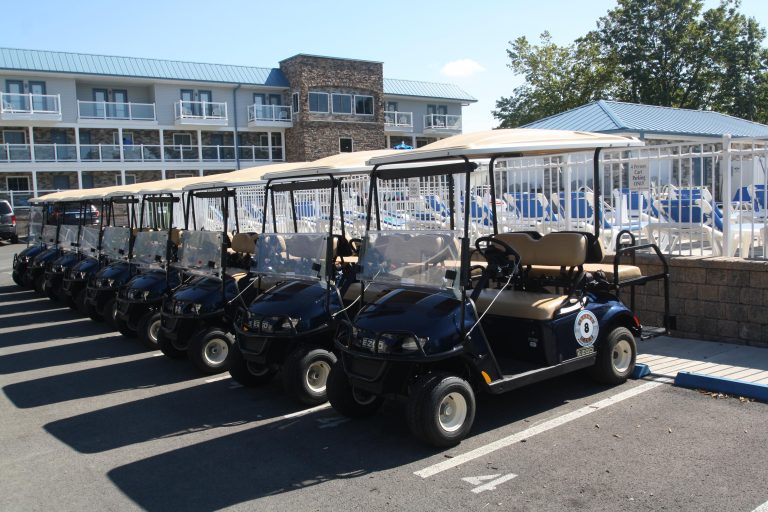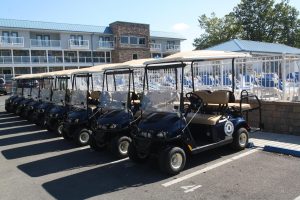 Golf Cart Rental Put-In-Bay is the way to see the island.  In fact, getting a golf cart to explore and see all of the great sights is the a must for most.  The demand for rental golf carts is so high that they often sell out!  Read on to learn about where to Rent a Put-In-Bay Golf Cart, how to Reserve a Cart and All Things about Renting a Golf Cart.
Top 3 Put-in-Bay Golf Cart Rental Companies
Put-in-Bay Golf Cart Depot – 419-779-5147
Island Club Golf Carts – 216-676-1903
Put-in-Bay Condo Carts – 216-676-1903
Cart Rental Vehicle Types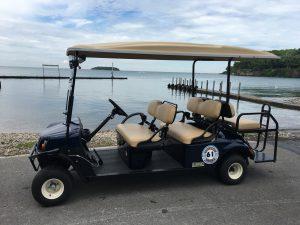 There are two types of golf cart available for rent on the island: gas powered carts and electric golf carts.  All carts are equipped with seat belts, turn signals, taillights and are licensed motor vehicles.  Brands include EZ Go, Club Car, Yamaha and other major passenger golf cart makers.
Configurations include 2, 4, 6 and 8 person golf carts.
Driver Requirements for Renting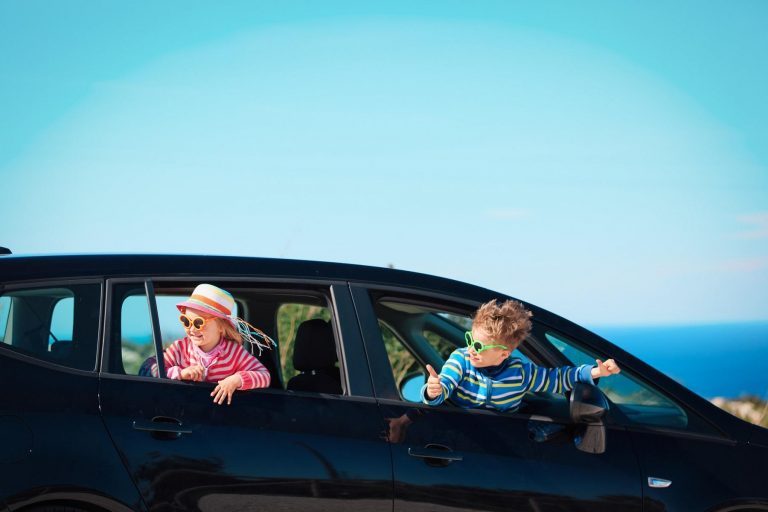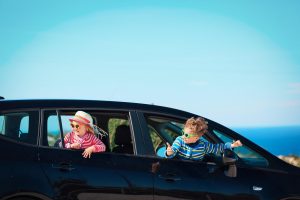 All drivers must have a Valid Driver's License, be at least 18 years of age and sign a rental agreement to operate a golf cart on South Bass Island.  This agreement includes the driver takes responsibility for their Put-in-Bay Golf Cart Rental.  Drivers agree to not drink and drive, obey traffic laws and return carts to their rental agency in good condition.
Places to See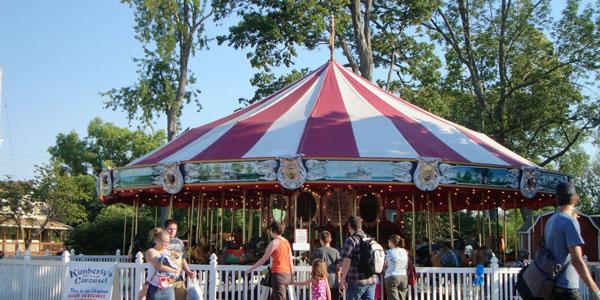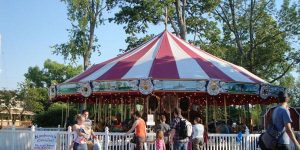 Whizzing around on a golf cart at Put in Bay, Ohio is a wonderful way to spend the day.  In short time much land can be covered, with great views of Lake Erie along the way.  From the Miller Ferry to the Jet Express and on to the great Put-in-Bay Attractions, a golf cart rental gets the most out of an Lake Erie Island adventure.   Stop by a great bay restaurant like the Boardwalk and devour the famous Lobster Bisque.  There is the right size person cart for your group!
The island has two main thoroughfares, Langram Rd and Catawba Ave.  They run parallel to each other, running north to south on Put-in-Bay island.  Many Put-In-Bay Restaurants, Shops and more are found downtown.  However, great spots like Heineman's WInery, Joe's Bar and The Goat are outside this area.  Therefore, having a cart is great to see more.
Golf Cart Rentals Onsite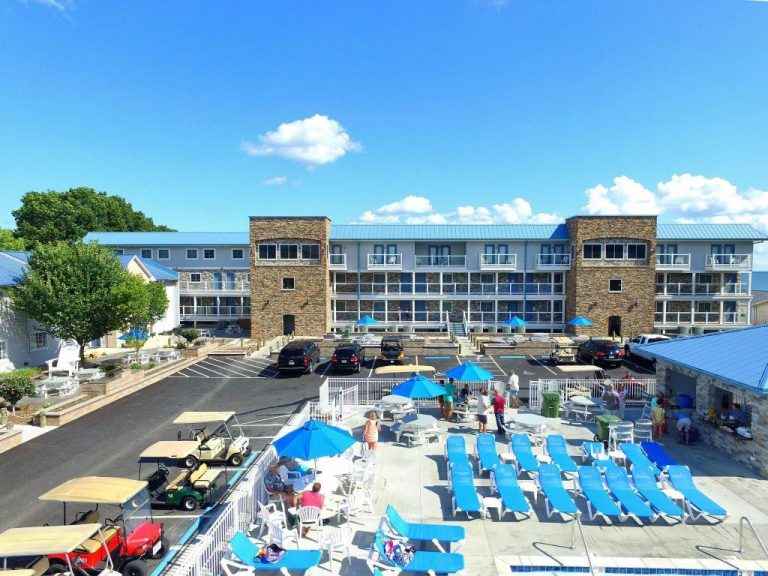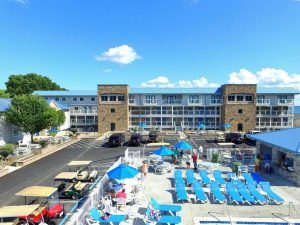 There are many Put-In-Bay Hotels and Rental Homes that offer guests rental golf carts right on property.  This convenient and easy way to get a cart is utilized by many guests.  On the island golf carts are favored as there is limited parking.  However, there is much more parking available for carts than full-size vehicles.
Guests of the Island Club can reserve golf carts with Island Club Golf Cart Rentals.  This can be done in conjunction with a lodging stay at the Island Club. Furthermore, guests can settle in to their comfortable bay lodging and not have to go anywhere for a golf cart rental.
The Put in Bay Condos offer onsite golf cart rentals with Put in Bay Condo Golf Cart Rentals.  The lakefront condos have not only outstanding views, but easy access to golf carts on property.  Moreover, all are available for overnight golf cart rental and have competitive rental rates.
The Commodore on Delaware Ave in downtown Put-in-Bay has golf cart rentals available onsite.  Guests can opt for a day rental or overnight rental.  Getting to the Commodore Resort is easy from the Jet Express ferry dock.  The location is just across the lovely, lakerfront DeRivera Park next to delaware carts.
The Victory Station is home to the Put in Bay Golf Cart Depot.  Here, guests have both golf cart and bike rental options.  Stop by for a weekday or weekend rental.  You'll feel welcome to Put-In-Bay when getting around on your own wheels.  This property is just outside the downtown area.  So, it is close to the action, yet far enough away for some rest.
Put-In-Bay, Oh 43456 = Golf Cart Central!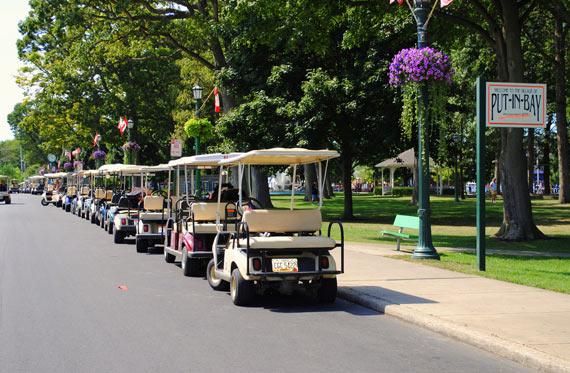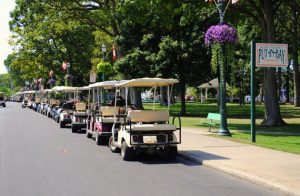 There are golf carts galore on the tiny South Bass Island.  Gas carts and electric carts all enjoying the fun and beauty of the island.  With a way around, guests can experience all of the fun Things to Do on the island.  Be amazed by Crystal Cave, watch the migratory birds at Scheef Point and learn about island history at Perry's Victory and International Peace Memorial.  What are you waiting for?
Reserve your Put in Bay Golf Cart and a Place to Stay too!  The Summer is short and the fun is long on our quirky little island in Lake Erie.  Jump aboard a Put-in-Bay Ferry and put an island in your life.  Don't let the good times pass by without a trip to PIB and a Golf Cart to see it all!
There are no reviews yet. Be the first one to write one.