The Put-in-Bay Waterfront Condos are island living at its finest.
Call 216-898-1105 to speak to a reservation agent and book your lodging, or do it completely online at the Put-in-Bay Condo Rentals website.
With waterfront views, swimming pool, and perfectly appointed Put-in-Bay condos, these newly constructed units are the perfect place to stay on the island.
The Put-in-Bay Waterfront Condos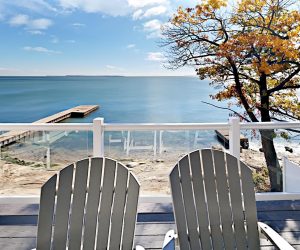 Whether you vacation with your squad of closest friends or on a dream family vacation, The Put-in-Bay Condos provides you with everything. Located near the Put-in-Bay Airport right by the stunning shore of Lake Erie, this is some of the best real estate of the island. Among all the Put-in-Bay hotels and Put-in-Bay lodging choices on the island, the waterfront condos are the most luxurious home rentals on PIB.
Along with the pool there is also a volleyball court, barbeque grills, and golf cart rentals on-site. All these amenities are perfect for family reunions.  Vacation rentals are becoming increasing popular on the Lake Erie Islands. Enjoy free wifi, an outdoor pool, spacious living rooms, full kitchens, full baths, flat screen TVs and your own private deck.  Stay tuned for certain midweek specials and one night stays before June 15th. So, don't wait and make your way to the Put-in-Bay ferry!
On the Waterfront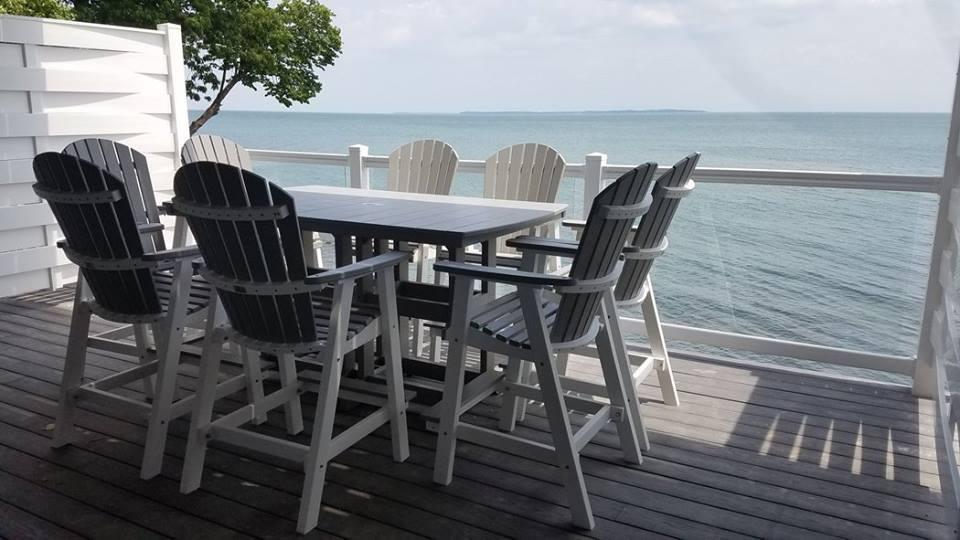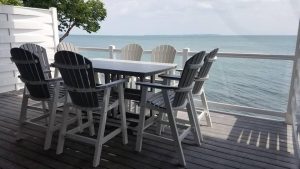 Each lower and upper level units in the Waterfront Condos include lakesides decks, pool access, and enough room for up to 12 guests. Condos come equipped with a full kitchen. There's nothing better than grilling out and enjoying your dinner al fresco with a glass of wine taking in the sunset over Lake Erie. If you love fishing, you may be lucky enough to grill up fillets of freshly caught perch or walleye. No fish cleaning allowed onsite.
Guests easily access their homes through coded door locks so no need to keep track of keys. The interior of the condos are stylish, comfortable, and full of natural light from the sliding glass doors. It really is the best Put-in-Bay resort. Meanwhile, the Island Club Rentals is the sister property of the Put-in-Bay condos. Either lodging choice offers an amazing Put-in-Bay rentals experience.
Groups at the Put-in-Bay Condos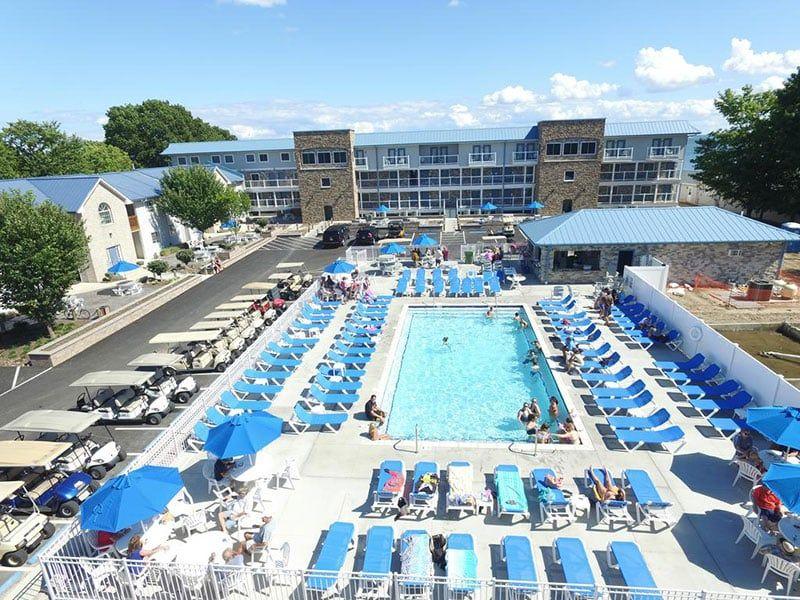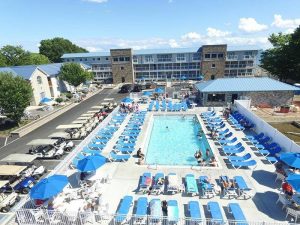 The Put-in-Bay Waterfront Condos are an ideal choice for your next lake view getaway. The relaxed vibe of the island is a very welcomed retreat from the fast paced business climate. There are plenty of things to do on the island perfect for team building activities. When it is time to relax, Put-in-Bay is full of delicious restaurants and a lively nightlife.
Bachelor and Bachelorette parties love coming to Put-in-Bay. With lodging at the Waterfront Condos, groups of all sizes can all stay together. The condos provide a spacious setting for parties and group dinners with propane grills, picnic tables and more.  In addition to the Waterfront units, we also have Put-in-Bay poolview condos available. Both properties feature easy check in and an onsite taxi service to take you to downtown Put-in-Bay.
There is nothing like a Put-in-Bay wedding. Teams of wedding planners can be found throughout the island. They're pros! Wedding venues include the historic Valentine Doller, the beautiful Mother of Sorrows Church, and the Put-in-Bay Resort and Conference Center.
Of course families love Put-in-Bay. Kids have so much fun swimming and boating on Lake Erie. Parents and kids alike can let loose at places like Perry's Cave and Family Fun Center.
Put-in-Bay Island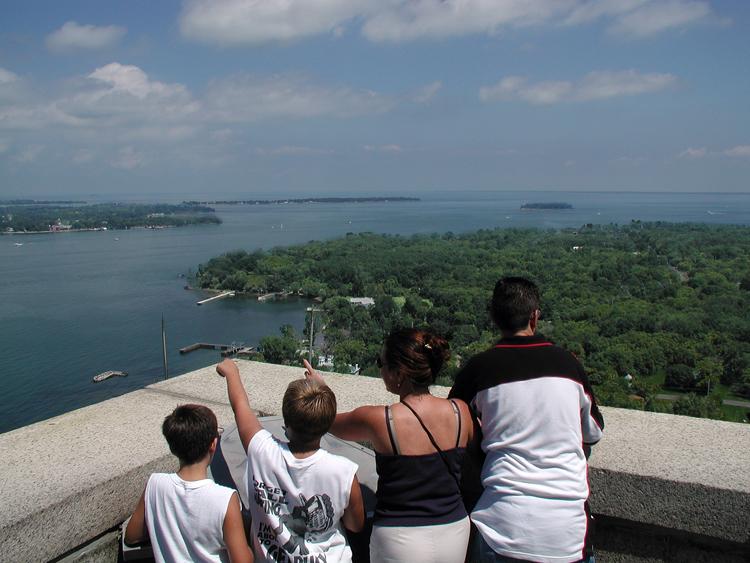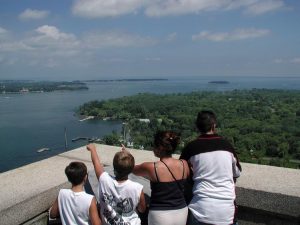 South Bass Island, widely known as Put-in-Bay, is a magical place located in northwestern Ohio. Your Put-in-Bay vacation is guaranteed to be a great time. Whether your coming to spend quality family time during the week or coming up to the bay for a weekend bachelorette party, the island has a lot to offer.
Put-in-Bay island has more than enough attractions to keep you busy. Perry's Victory and International Peace Memorial, Perry's Cave, and the Put-in-Bay winery are among some of the island's must see attractions. Because the island is situated near cities like Cleveland, Toledo, Port Clinton, and Catawba, Put-in-Bay hosts hundreds of thousands of visitors from all over the United States.
Rent a golf cart and head into downtown enjoying of everything Put-in-Bay has to offer. From exclusive nightclubs like The Green Room, friendly neighborhood bars like Frosty and Mr. Ed's Bar and Grille, and cuisines from crepes at Old Forge, to Florida specialities at the Keys, and of course, all the perch and walleye you can eat, no one goes hungry on this island.
There's something for everyone on Put-in-Bay, from fisherman, to families and even history buffs. An important location during the War of 1812, there are many historical places to tour to learn about this fascinating part of the country.
There are no reviews yet. Be the first one to write one.