Cameo Pizza – An Island Favorite
Put-in-Bay Cameo Pizza joined the South Bass Island and Put-in-Bay community in 2006 and quickly became an island staple. Cameo Pizza is proudly located on Delaware Avenue inside
Mr. Ed's Bar
. These two businesses joined forces in 2018 and now provide the South Bass Island community and Put-in-Bay with a classic and loved combination of delicious beer and pizza. Late night, Cameo Pizza offers ready to go, whole, large pepperoni pizza as well as individual slices. It's perfect for your late night bite and tastes great the next morning too! Cameo Pizza – An Island Favorite.
They also deliver late night, typically until 3 AM during the summer months, to your Put-in-Bay resort, house, or Waterfront Condo. Put-in-Bay Cameo Pizza takes pride in their fresh ingredients used daily. Their crust and sauce are made from scratch and is never frozen. The famous Cameo Blend Cheese is also blended daily. They offer multiple specialty pizzas that include the Chicken Bacon Ranch pizza and the Blazin' Hot pizza. New to the Cameo Pizza family is the delightful 10 inch gluten free cauliflower crust that has become a local favorite!
If you are looking for quality food outside of pizza you are in luck! They also offer crispy chicken wings that are baked to perfection. You can choose from any of their traditional wings sauces or you can order them with a zesty dry rub. The breaded chicken bites have quickly become one of their most popular items. The bites are served with their tangy sauce and great for sharing while sitting across the street in
DeRivera Park
. Cameo Pizza's tasty 8 inch hoagie bun sub sandwiches are proudly served with fresh vegetables and quality meats – we suggest your try their Hero Sub. Put-in-Bay Cameo Pizza also has multiple salads to choose from that are perfect for a hot summer day. The Cameo House dressing is made daily with fresh spices and herbs.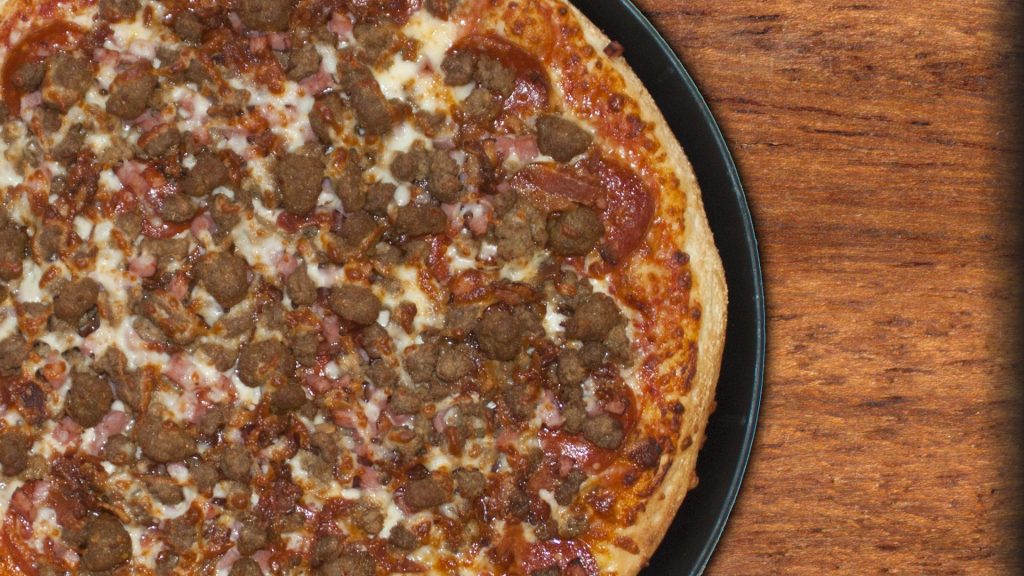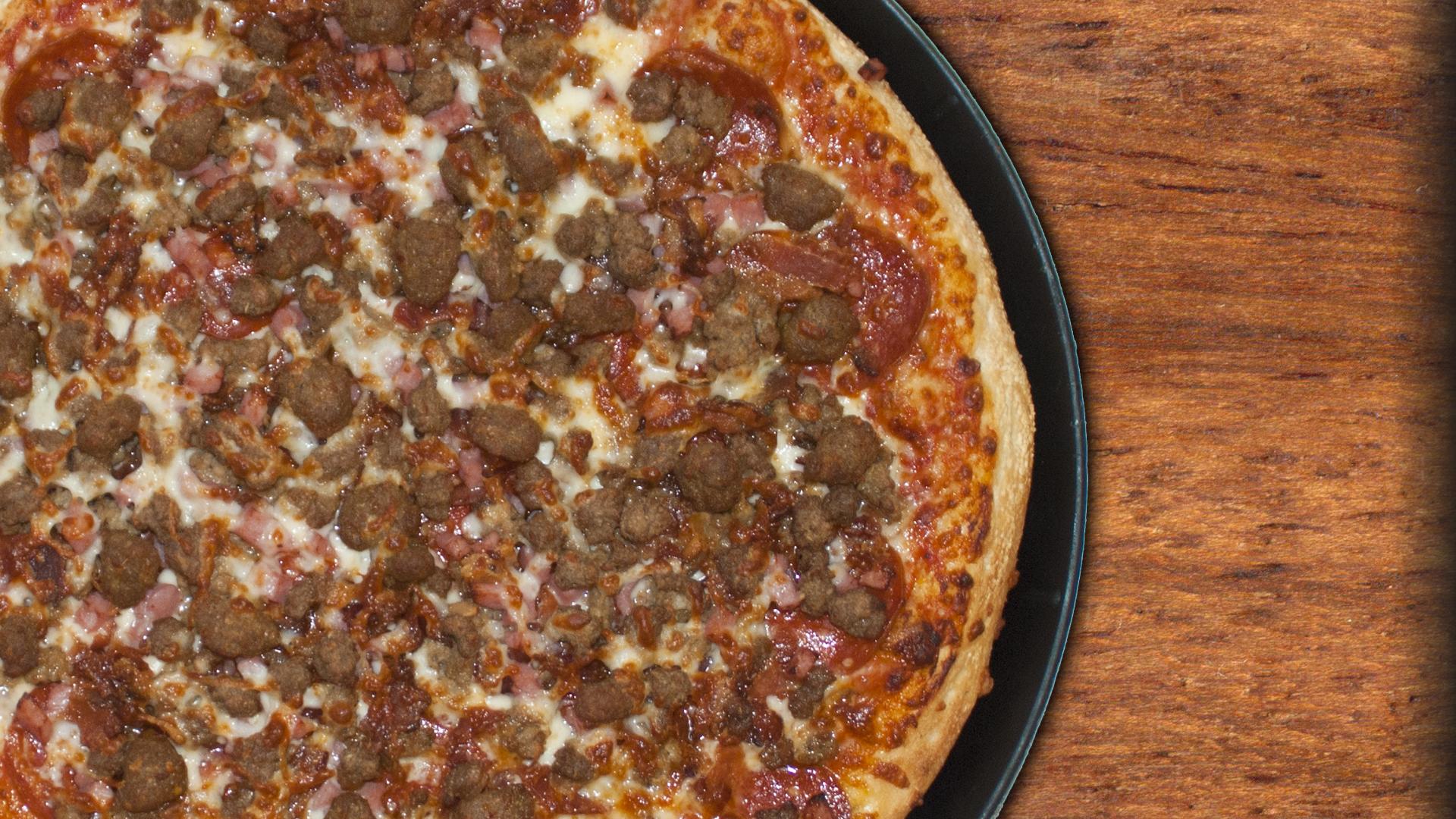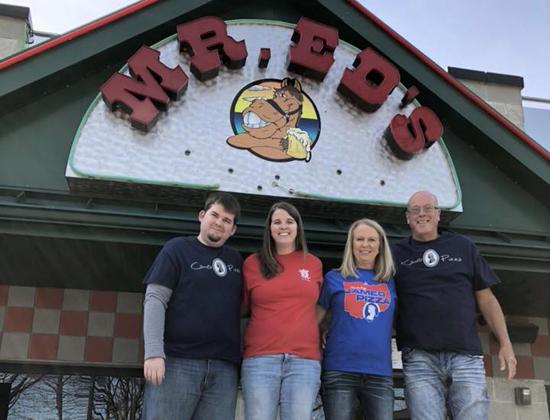 Cameo Pizza Menu and Favorites
Cameo Special: Cameo blend cheese, pepperoni, mushrooms, sausage, onions and green peppers (anchovies and hot peppers optional)
Chicken Delicacy: Cameo crust base with a choice of BBQ or Hot sauce, topped with Cameo blend cheese, cheddar cheese and chunks of fajita chicken breast
Cameo Deluxe: Cameo blend cheese, pepperoni, mushrooms, sausage, green peppers, onions, black and green olives, bacon, ham and hamburger (anchovies and hot peppers optional)
Hawaiian Porker: Cameo blend cheese, pineapple, green peppers and ham
Popeye Special: Cameo crust base with olive oil and spinach, Cameo blend cheese, feta cheese, fajita chicken, onions and tomatoes
There is also a large salad and sandwich menu along with appetizers. Our personal favorite is the Chicken Chipotle Sub with extra chicken! There's so much to choose from, you won't go hungry here. Cameo Pizza is more than your typical pizza place! Cameo Pizza – An Island Favorite.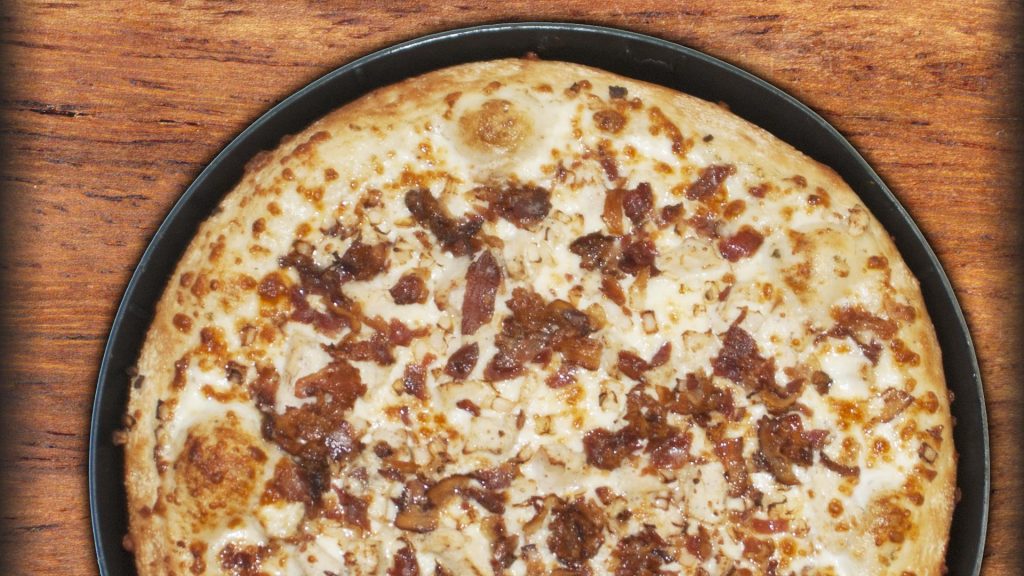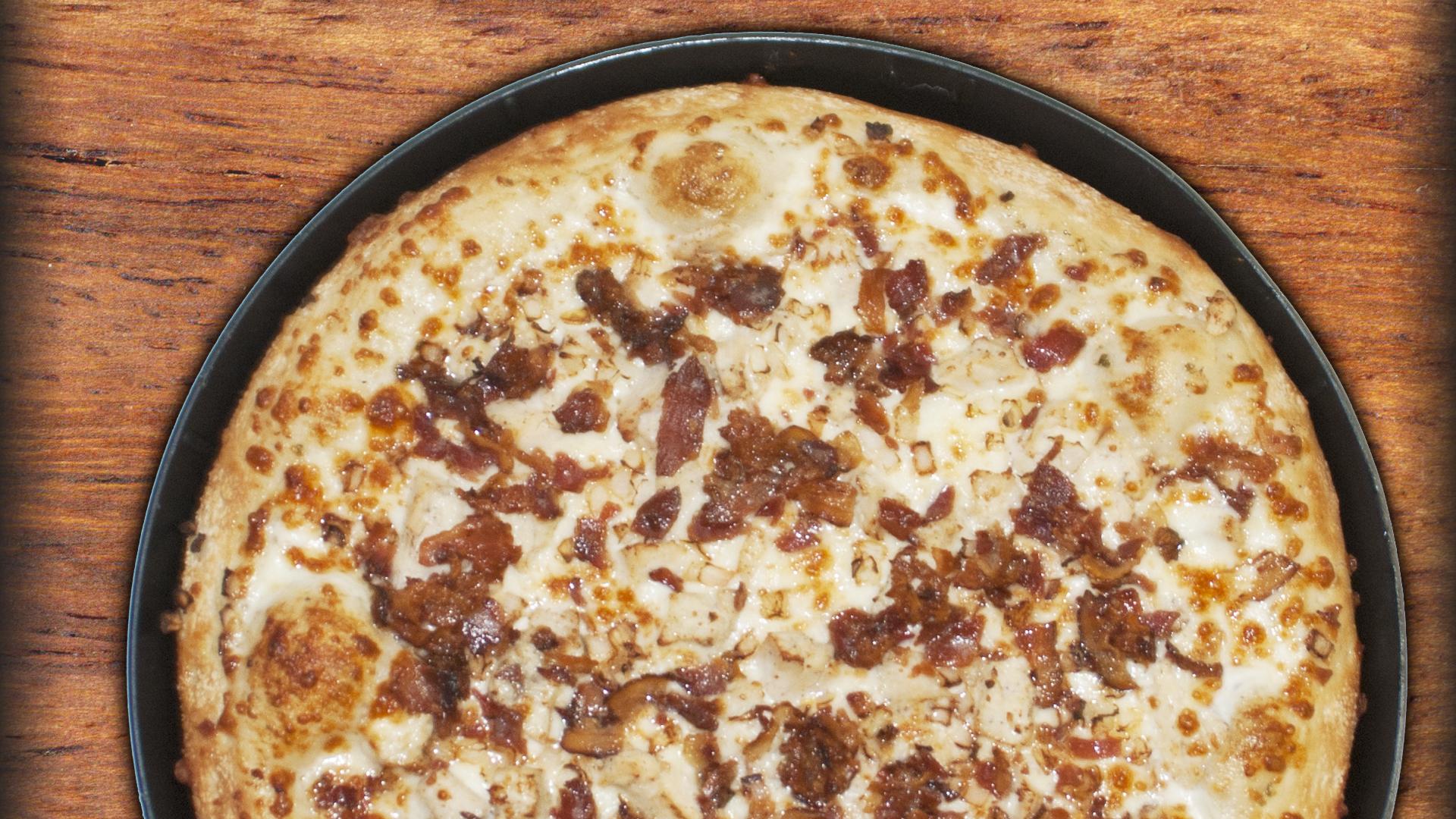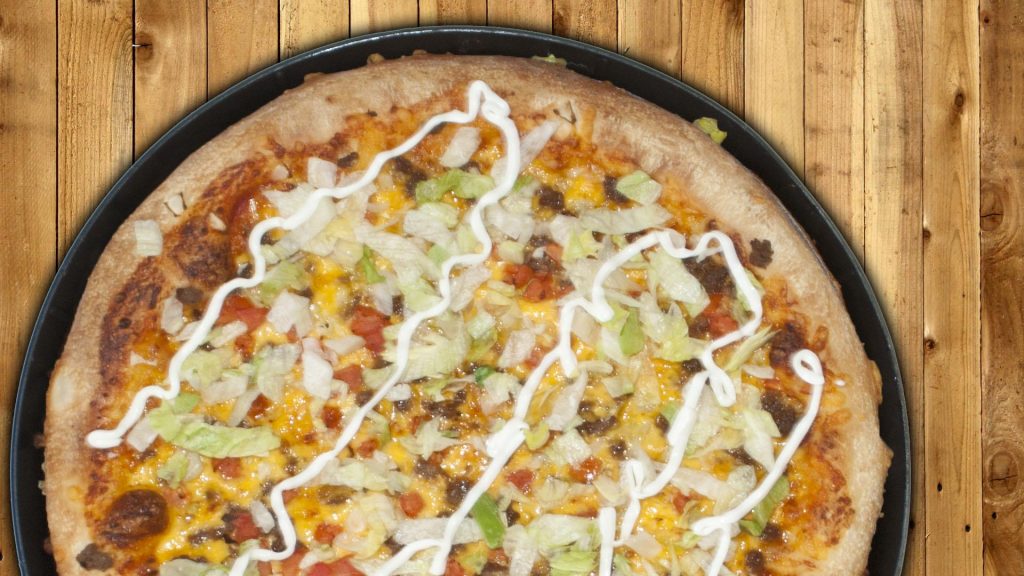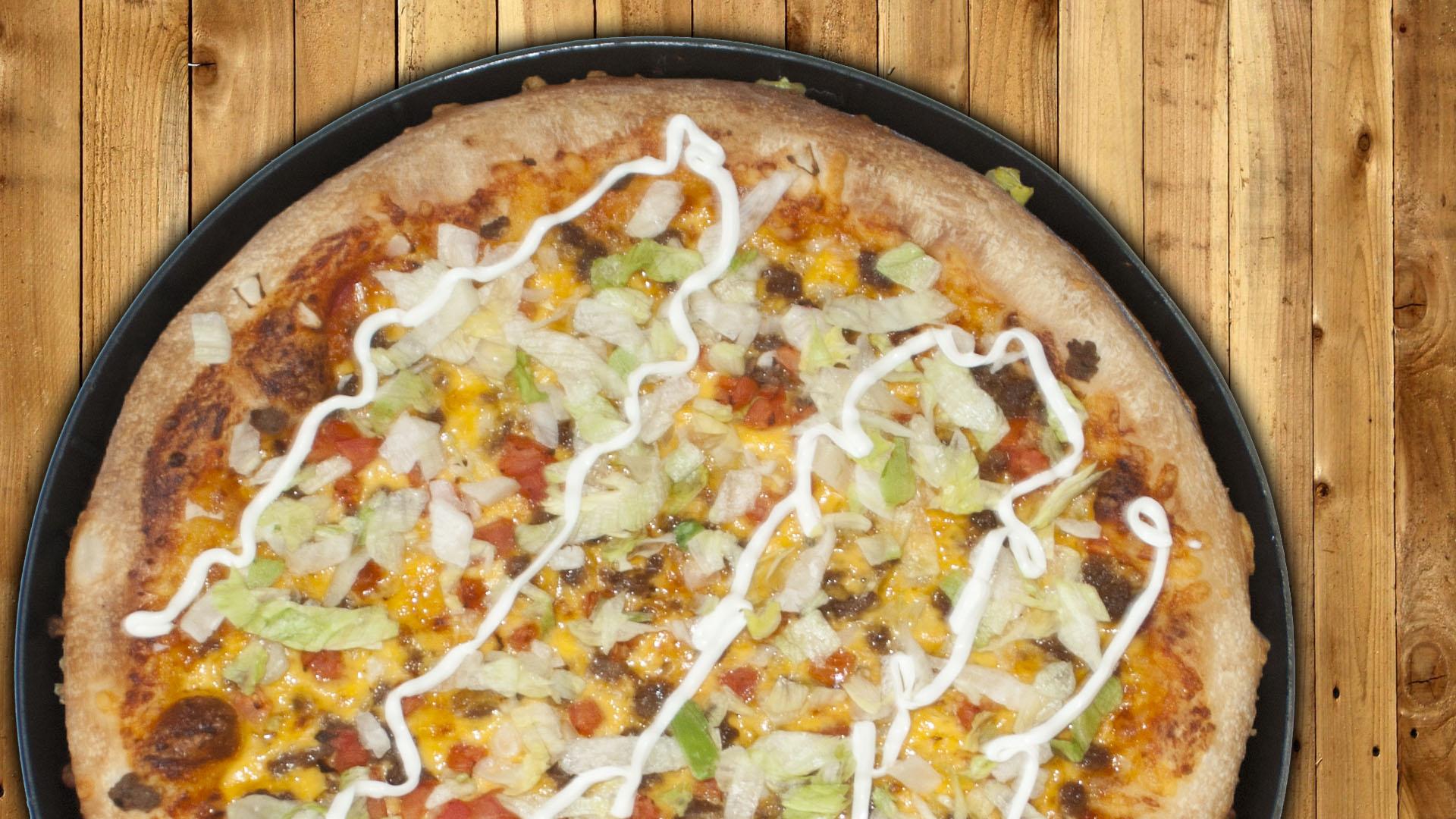 Happy Hour
Their appetizer happy hour has become a beloved weekly addition Monday through Friday – have you ever tried the cheesy bread or Monumental Nachos? Put-in-Bay Cameo Pizza offers a Kids Eat Free special Monday through Friday, so bring the whole family! Their food is designed to keep everyone from toddlers to parents full and happy!
Put-in-Bay Cameo Pizza is open April through October. You can call in your order at 419-285-4444 or stop in to Mr. Ed's Bar and order. They offer pick up at their side alley window – just look for the pizza light. The dine in option is located right in Mr. Ed's Bar, or up in the Green Room, or out back at MIST Pool Bar… wherever you want it to be! Grab yourself a seat and order at their pizza window. Don't forget to check out Mr. Ed's large beer selection as well.
Did we mention delivery? They will deliver your food directly to your boat, pool chair or hotel room – just look for their island famous Smart Car or golf cart zipping around the island! The South Bass Island community is excited to welcome you back for another great season! Look for Put-in-Bay Cameo Pizza on Delaware Avenue in-between Frosty Bar and the Beer Barrel Saloon. They look forward to serving you high quality food on your next stop to Lake Erie.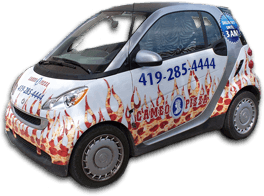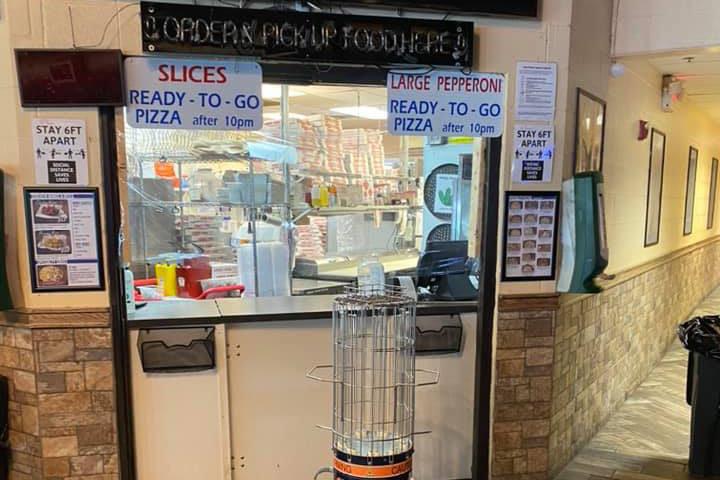 Cameo Pizza is Great for Groups!
Put-in-Bay Cameo Pizza is happy to feed your hungry group! Pizza, salads, subs, wings, burgers and appetizers are available for delivery to your groups' location. Our new location inside Mr. Ed's Bar can also seat up to 75 inside and another 30 on the patio if your group is downtown and looking for a great spot to eat. We do it all, pizza buffets, meal deals and appetizer trays are just a sample of what groups can request. Feel free to view and/or download our
school group catering menu
. We specialize in:
School groups
Corporate groups
Special events
Late night bachelorette party snacks
Wedding Rehearsal dinners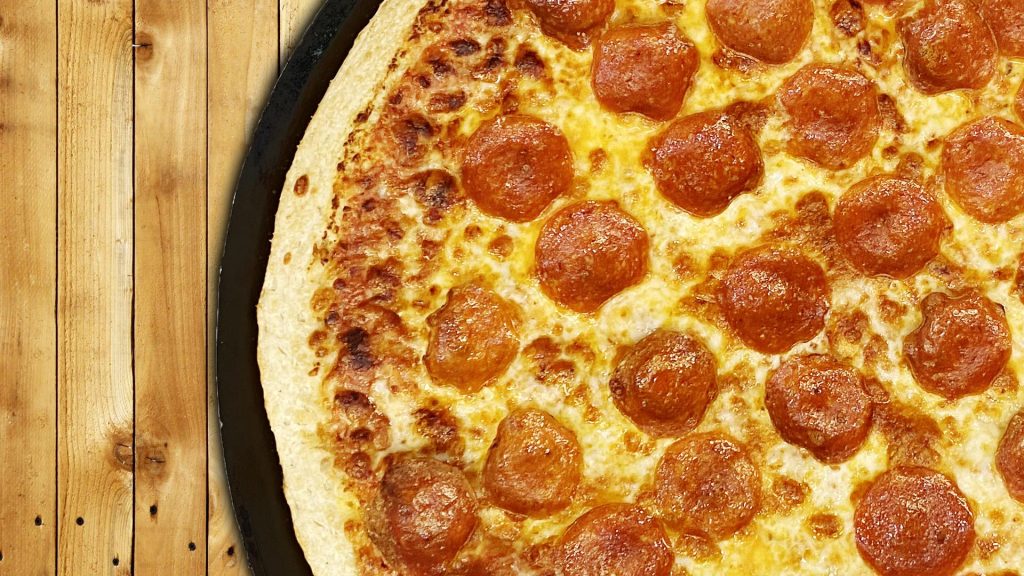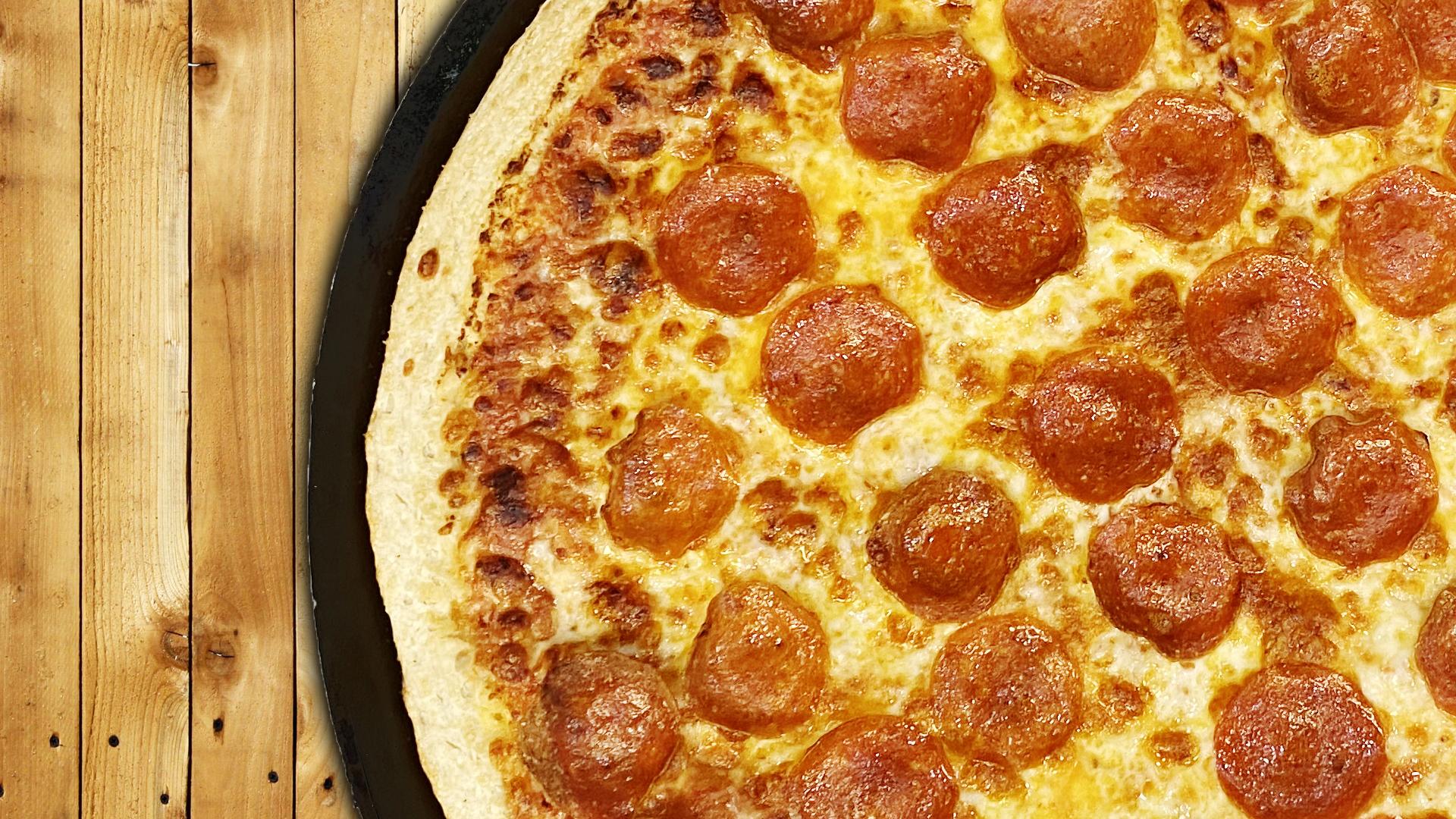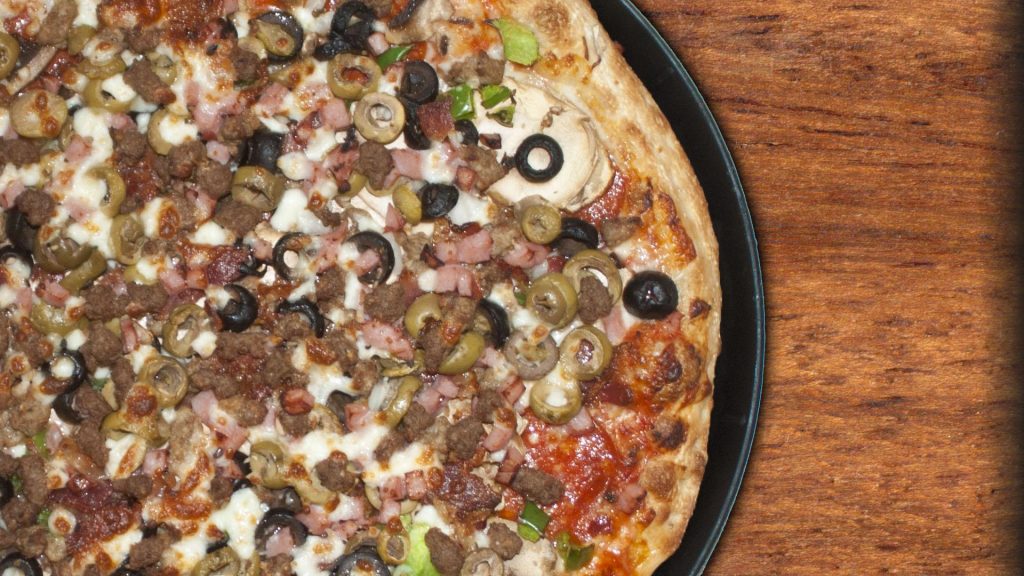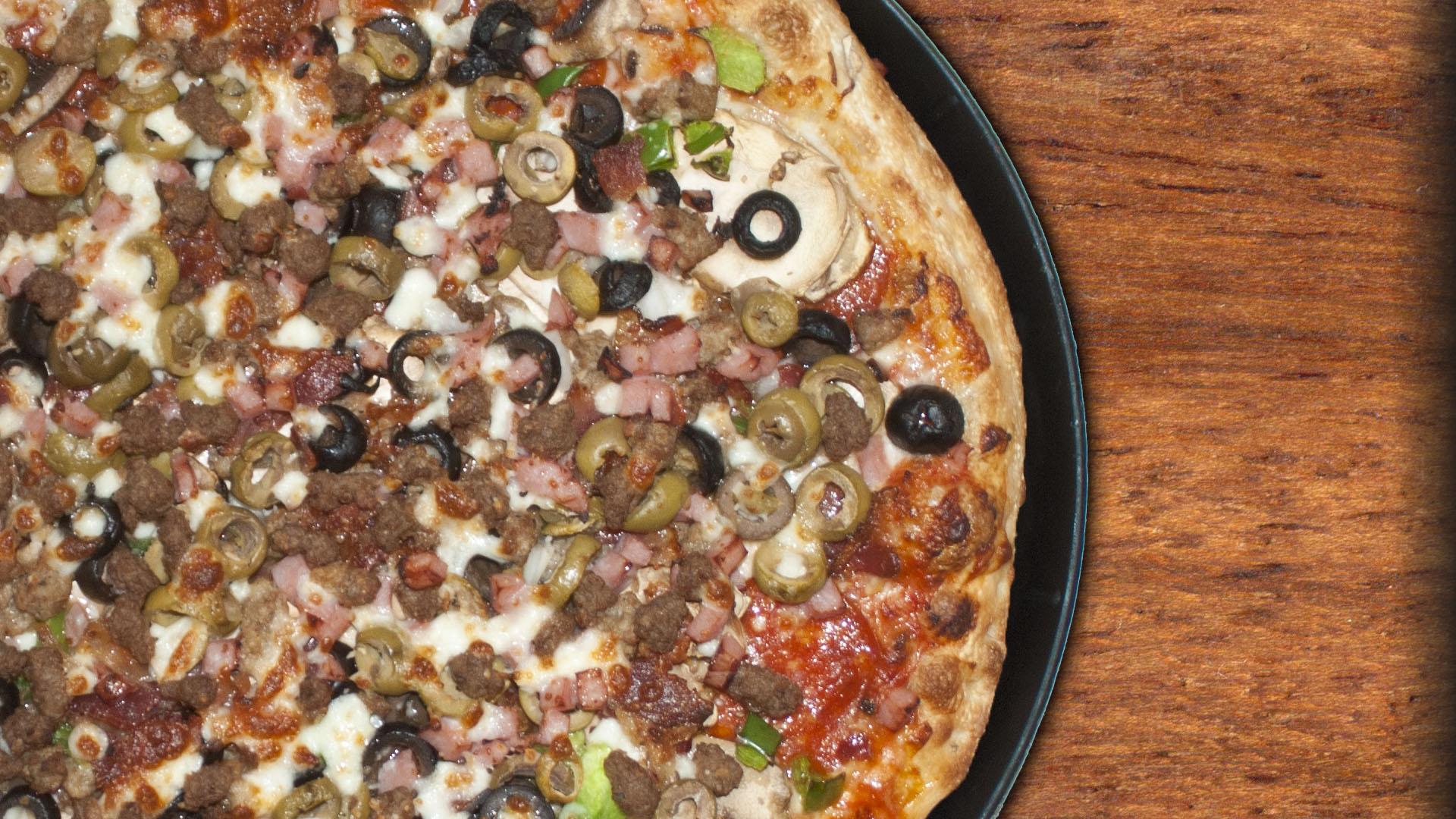 Cameo Pizza History
The Cameo Pizza tradition began back in 1936.  Then, Mama Lococco was serving family and friends from her Monroe Street home in Sandusky, Ohio.  The tasty offerings were of the Old World Italian style.  Quickly, word spread about the authentic and fresh food that she was preparing.
From these humble beginnings, this establishment has continued to be family owned and operated. Fresh tasty food, exceptional customer service and strong family values are the cornerstones for this business. Furthermore, the quality and care taken to make each pizza is very evident.  Daily, the crust and sauce is made.  Always, they adhere to Mama Lococco's recipes. Additionally, pizzas come with 100% real cheese from edge to edge.  So, this is pizza as it was intended.  Fresh, fast and tasty!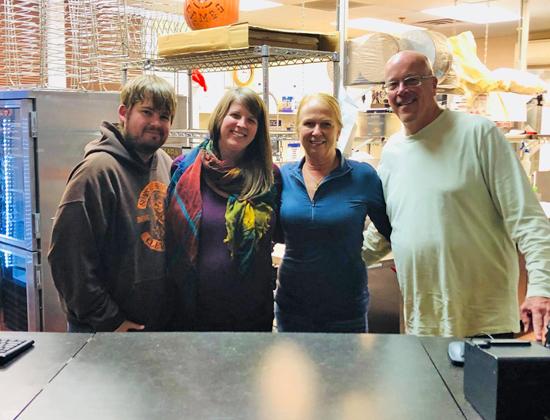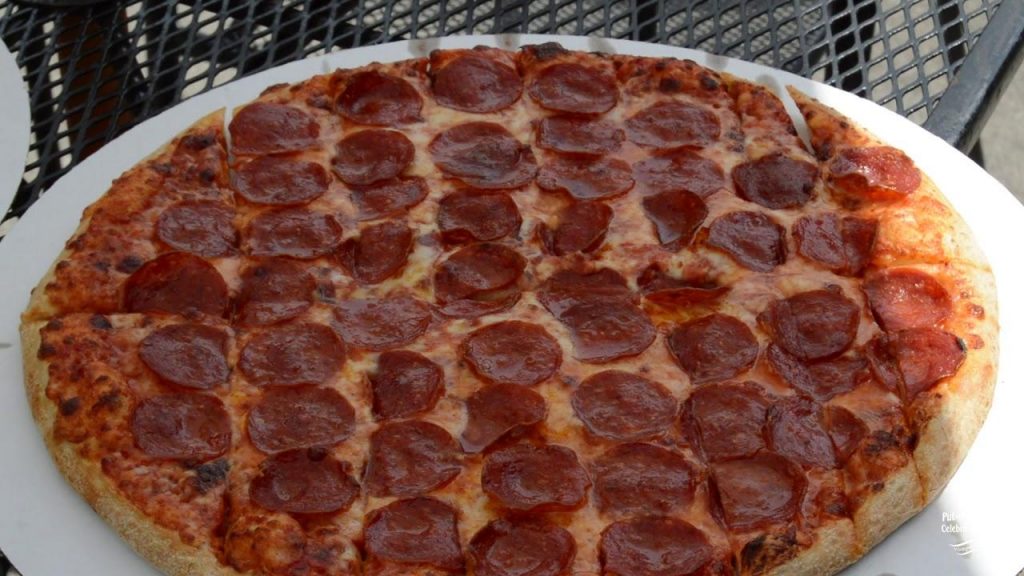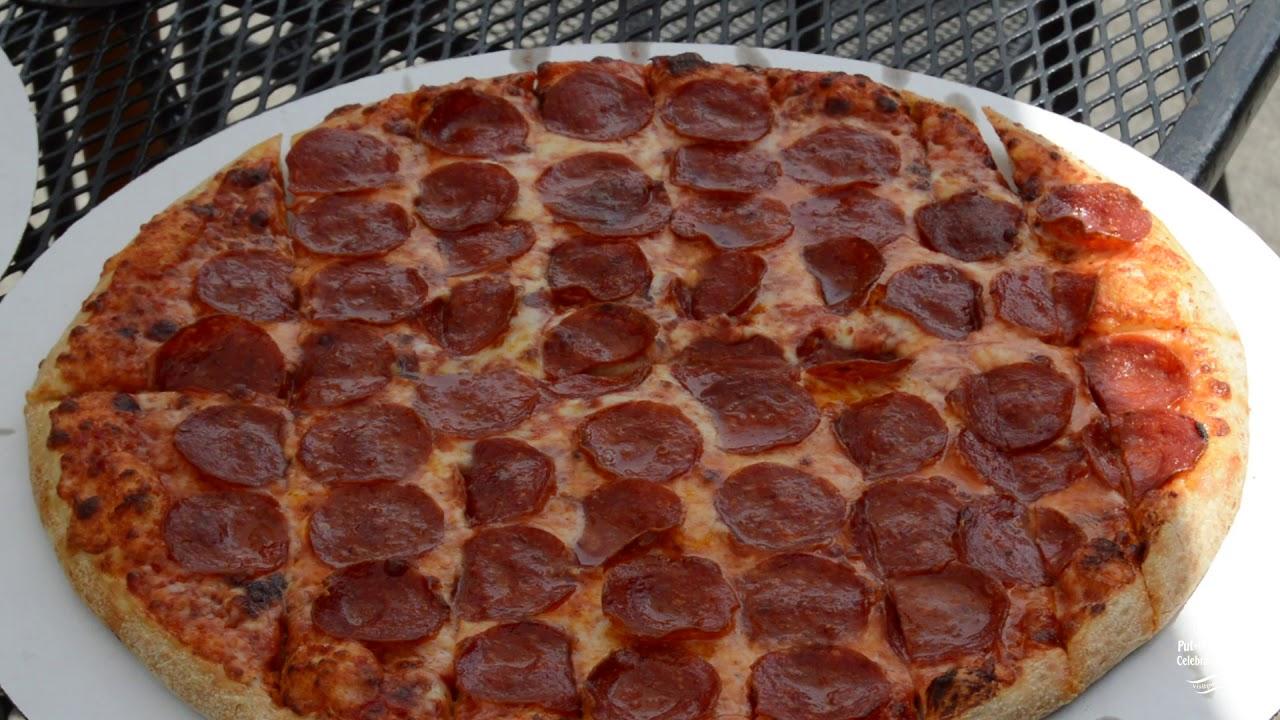 Testimonials
The reviews are in and they are all cheesy! Just kidding! Everyone who has submitted an online review to our websites has had only positive things to say about their
Put-in-Bay Cameo Pizza
experience. Here are just a few to tantalize your taste buds…
Kendra A: "This place has the absolute best pizza on Put-in-Bay island! The owners are great people and are always very friendly. They treat their staff well and in turn their staff is very respectful to their customers. They make it a point to ensure that every customer is happy. I've been getting their pizza for five years now from both this place and the old spot across from Reel Bar. I'd recommend it above anywhere else on the island to eat, especially late night."
Robert C: "Awesome service! I have a very specific food allergy and they didn't mind going above and beyond,  accommodating me during their busiest time on a Saturday night! Cameo Pizza – An Island Favorite is very true."
Melissa H: "Put In Bay is the island and Cameo Pizza is the pizza that saves your life after a long night of partying downtown. Rumor is that you can also get it during the day when you're just hungry! Cameo Pizza is not only good Pizza, it's GREAT pizza!!  Over the course of my long and storied life as a Put-in-Bay boater, I've eaten a lot of island pizza and know good from bad. The formula that these guys have found is a zillion dollar recipe. The crust is perfect… not too thin and not too thick and perfectly crisp where needed. The pizza sauce is of a nice consistency and flavor while the cheese and pepperoni you can tell is of grade A quality. When you order a whole pizza, they don't cut it in to triangles like normal pizza, they cut the round pizza pie in to small square pieces which gives it it's own charming unique flare. But if you want it triangle cut, they will do it for you, no problem at all. What a great place!"