Put in Bay Restaurants and Bars Fave 5 of South Bass Island. With so many to choose from and such a diversity of options, this list is merely an attempt to pick just five. Pull up a bar stool and let's take a food and drink journey through some of the very best island dining options and places to have a drink. Here are our favorite Put-in-Bay Restaurants in no particular order.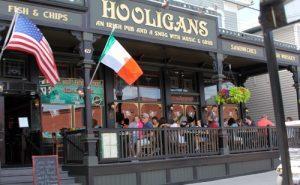 Belly up to a pint of Guinness at this Irish island eatery. Here, diners can expect great food with delicious appetizers and good-sized entrees. Also, the outdoor seating on their front porch is the perfect place to watch the island scene.  Hooligan's is located near the heart of it all, just a few steps from Delaware Ave.  
Stop in for the Irish hospitality and leave a friend. Pound a pint, and enjoy some of the Beer Cheese Soup. Still Hungry? Dive into the hearty Sheperd's Pie or keep it classic with an enormous Fish and Chips. No matter the selection, the dishes are prepared with great care and the freshest ingredients. Take a break from your Put-In-Bay Resort and transport yourself across the pond! Slainte!
4. Frosty Bar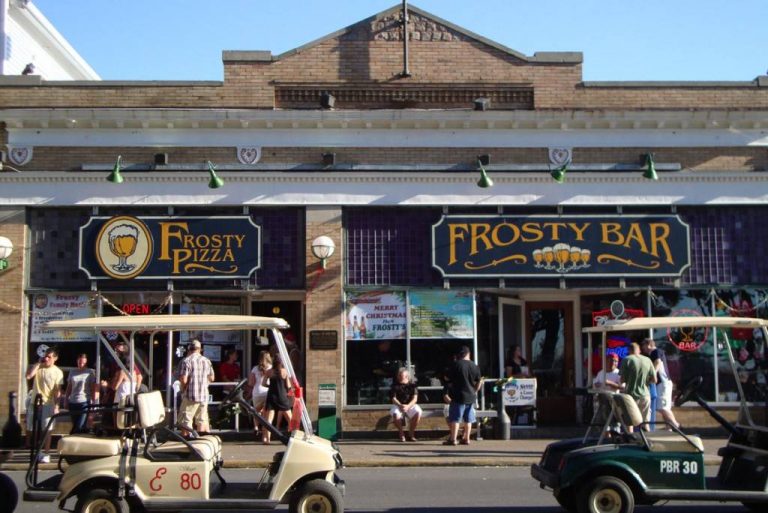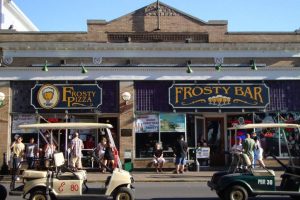 Piping hot pizzas and icy cold beers. What a perfect pair. The Frosty Bar has been a stalwart on the Delaware Ave bar and restaurant scene. Here, patrons have returned again and again for the hometown feel and great food. Grab a pizza piled high with pepperoni, italian meatballs, and more.
When night falls, the bar converts into a dance club. A DJ or local act can be found on many nights. Out back at the Big Man's Burrito Stand, hungry partiers can grab a late night burrito. This after hours eatery can be accessed from Loraine Ave, just behind the downtown area.  The Frosty Bar is a favorite among guests for any time of the day.  Come early for a hearty breakfast and Bloody Mary.  Stop in for lunch and grab a hearty sub or pizza.  Lastly, at night the place transforms into a hopping party spot with live music and more.  Be sure to check them out during your next Lake Erie Island bar crawl and fill up at one of the favorite Put-in-Bay Restaurants.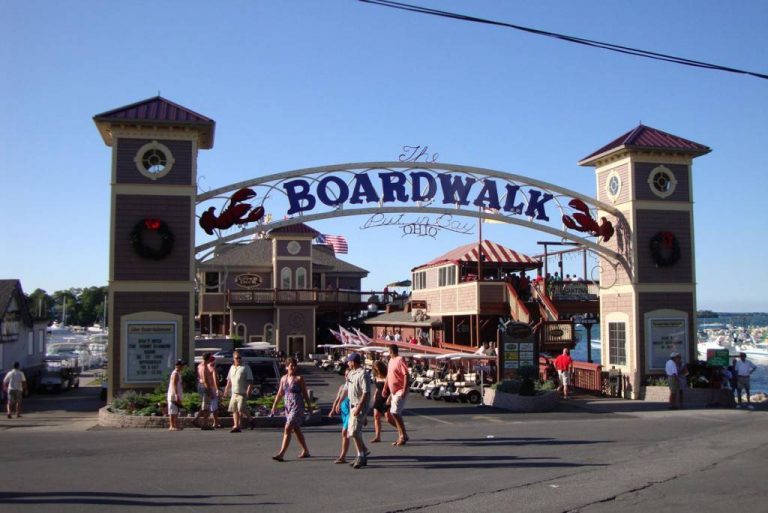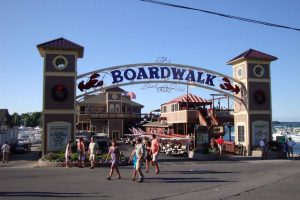 The Put in Bay Harbor is graced by this beautiful lakeside restaurant. Here, diners can try the famous lobster bisque. This creamy and rich delight is something that must be experienced. Also, this is a great place for Lake Erie Walleye and Perch. Get a taste of Ohio, while watching the boats come in and out of the downtown docks. Within this building, diners and drinkers can choose from a whole host of options. Fast service on the main deck with options like Burgers, Lake Erie Perch, Bisque and More. Take the stairs or elevator to the Upper Deck for a served meal of Alaskan King Crab and Key West Shrimp. Finish with a dessert with ice cream. Go to Rita's for some Margaritas and Tacos. There truly are tons of dining options at the Boardwalk!
Across the way down Bayview Ave, the Boardwalk's sister restaurant, The Keys, serves up a Caribbean inspired menu. Take in wonderful view of the Perry Monument while indulging in a Fat Tuesday frozen cocktail. The Keys are located adjacent to DeRivera Park and the Jet Express dock in downtown Put-In-Bay.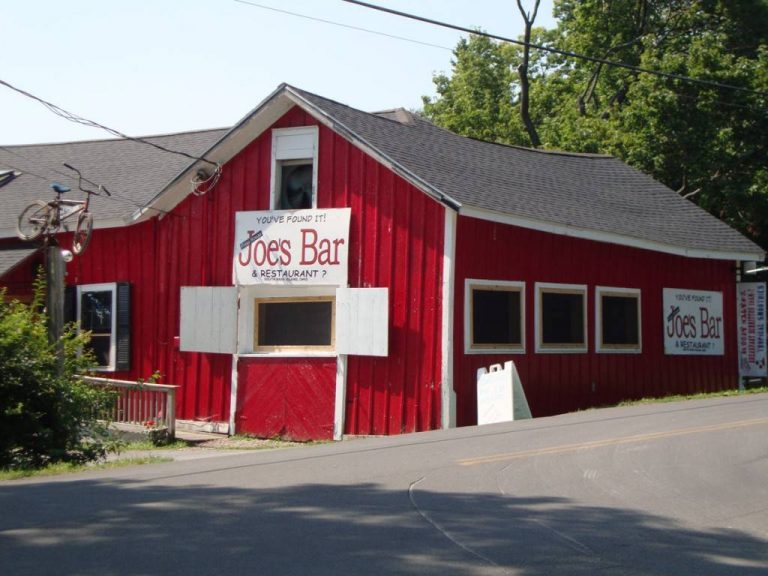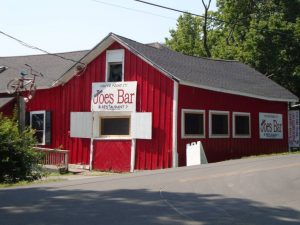 A Five Star Dive Bar is one way to describe this gem outside the bustling downtown Put-In-Bay area. Leave your pretentions at the door, because they won't be needed here. A relaxed, laid-back vibe is just the island feel guests are seeking. Hang out under the trees in the expanded outdoor seating area. Sip on a icy cold beer or you call it at the full bar. Hungry? They have excellent food options, with lunch specials daily. Come see what the Buzz is about at Joe's Bar.
So, if you are on Put in Bay and just want to get away, come to Joe's and chill. Catch a Put-In-Bay Taxi and take a ride down Catawba Ave. Soon, the transformation will occur, from sensory overload to just about right. They'll throw you a brat on the grille, grab you a beer and get your internal clock reset to island time.  This is one of the great Put-in-Bay Restaurants that are off the beaten path.  Come and unwind at Joe's Bar.


Wow! Does this place have it all. There is something to do at any time of the day, with a whole lot of awesome bars on one property. The Main Bar features some of the best Live Entertainment in the Midwest with acts spanning across the country. Next, upstairs in the Green Room, a pumping night club keeps the music and the energy until the late night. But wait there's more!
During the day, the fun in the sun is best at The Mist Swim Up Bar. This is the best Put-In-Bay Pool and can't be missed during a visit to the island. The pool area has options for all. A large area with tiki bar outside of the pool for those who wish to stay dry. The pool features waterfalls and in pool bar stools. With so much to do, food is necessary. Fortunately, both Subway and Cameo Pizza are located onsite. So, for the best in entertainment, day or night, wet or dry, Mr. Ed's is it!
Put-in-Bay Restaurants and Bars | Yum!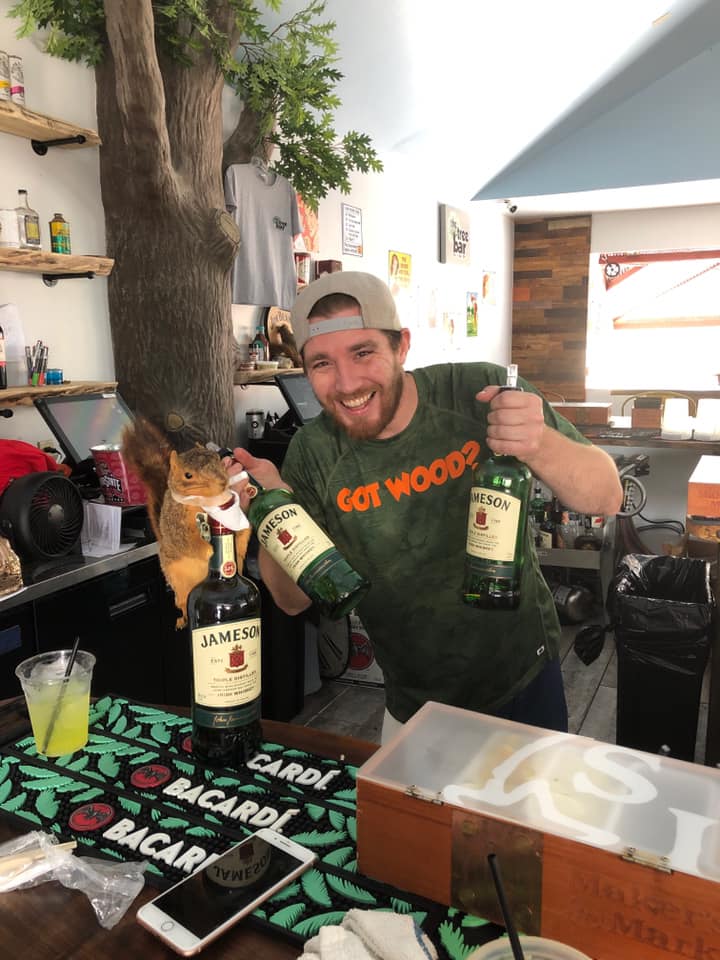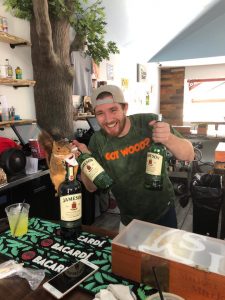 Well, that's not all the options, but a narrowed list of a favorite five. Still, there is much more great eats and drinks on the island. Stop in the Put-In-Bay Brewery and Distillery for island made beer and spirits. There is great food too! Head over to Mossbacks for a fine selection of choices for all meals. The burgers are legendary, as are the pierogis. Across the street at Topsy Turvey, savor a tasty Cuban sandwich.
No matter where you go on South Bass Island, there are great eats. We'd be amiss not to mention the delicious the Goat Soup and Whiskey. A trip to the islands aren't complete without a meal of perch tacos. Delicious Lake Erie Perch, cabbage, pico de gallo and special sauce together are heaven. Come and explore all the wonderful Put in Bay Restaurants and Bars. 
After a long day enjoying all the great places to eat and drink, lay your head down at a great Put-in-Bay Home Rental or Waterfront Condo.  Staying opens up more time to play and expore!  This site is the Number 1 Resource for All Things Put-in-Bay, so Explore and Plan Your Trip to the Island!
There are no reviews yet. Be the first one to write one.