Family-Friendly Fun at Put-in-Bay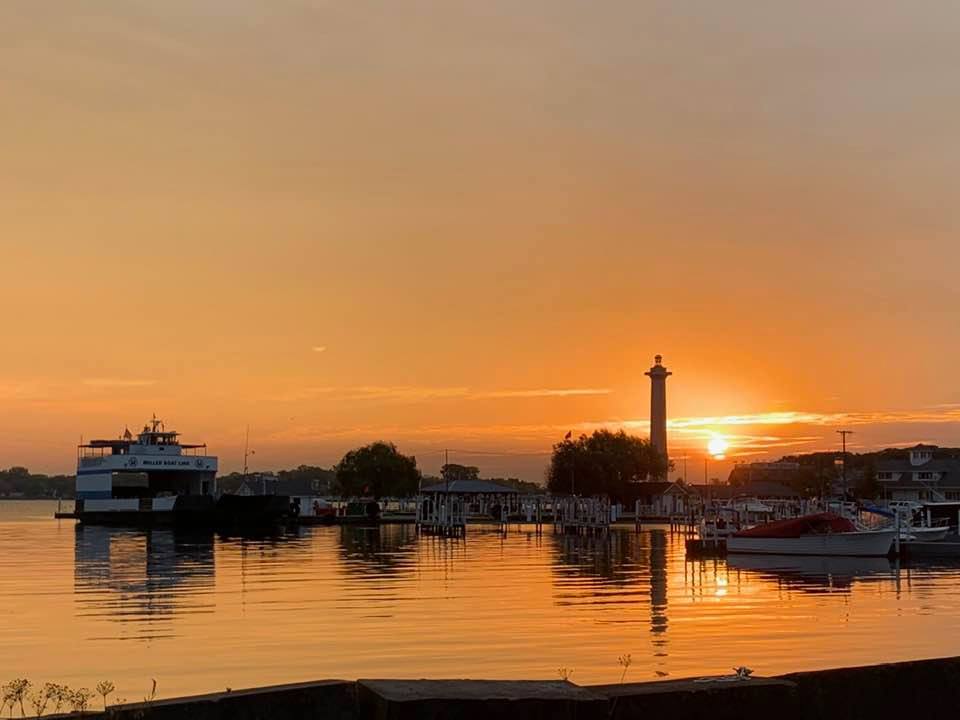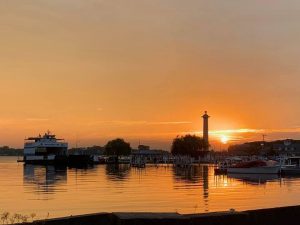 Put-in-Bay, Ohio is one of the most visited vacation destinations the midwest. The Lake Erie island is only accessible by plane or by ferry. South Bass Island is the official name of the island and Put-in-Bay serves as the name of the township. The island however, is most often referred to as Put-in-Bay.  We host hundreds of thousands of visitors each year and are just short drive away from cities like Cleveland and Toledo.
Over the years, our island has developed a reputation for being one of the best places have a good time in the midwest.  This reputation remains true to this day and Put-in-Bay weekends are unique in their own way. Just ask someone who spent a weekend or two here and they'll have countless stories to tell.
However, we wanted to shine light on just how family-friendly our island can be. There are countless activities for kids to enjoy. All parents want to create lasting memories for their children and Put-in-Bay is the perfect place to do just that. From caves, to parasailing and everything in between, Put-in-Bay island has more family-fun to offer than you can imagine. Your island getaway awaits!!
Here is your list of the top 10 Put-in-Bay attractions:

Let us start with Perry's Cave & Family Fun Center. During the War of 1812, Oliver Hazard Perry and his fleet discovered a cave on South Bass Island and used it for storage and shelter. Today, the cave features beautiful stalagtyte and stalagmite formations that are thousands of years old. Of course don't touch them! The Family Fun Center offers tours of Perry's Cave where a guide will go over the history of the cave and how it played a critical part in the Battle of Lake Erie.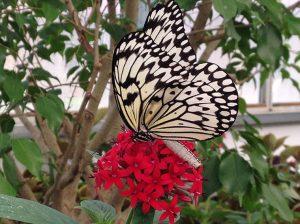 The cave is blast but there is still so much more at Perry's Cave & Family Fun Center. Another popular attraction kids love is the butterfly house. Not only will kids get to learn all about butterflies, but they'll be able to wander through a room with over 1,000 butterflies of all types. If you're lucky they might even land on your shoulder! This is a must-see when bringing the family to Put-in-Bay.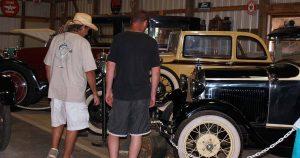 The Antique Car Museum showcases all the vintage beauties. It truly is a "blast from the past". Families love strolling through the museum and observing just how much cars have changed. If you happen to be on Put-in-Bay on a Sunday, the island will have its antique car parade and you'll get to see some of the cars in action. Make sure to wave and smile at the candy truck and they'll throw some sweet treats as they drive by! This is the perfect chance for grandparents to tell their car stories too!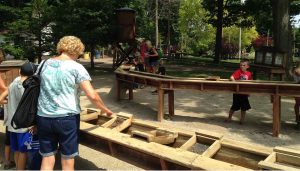 Kids absolutely love gemstone mining at the Family Fun Center. At the Perry's Cave gift shop, you can buy different sized bags of mining materials. Once you picked your bag, head over the mining sifters and begin sorting your material through the mining creek. After washing all the dirt and miscellaneous rocks away, you'll be left with colorful gemstones you get to keep!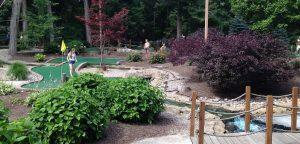 Who doesn't love a round of mini golf? There are 18 holes of one of the most pristine putt putt golf courses in our hemisphere. So keep score and may the best putt putter win. The loser has to buy a round of ice cream cones.
Other Attractions at the Perry's Cave & Family Fun Center include:
Compete with your family to get through the maze the fastest.
Challenge yourself to test your climbing abilites!
Great snack food hot and cold.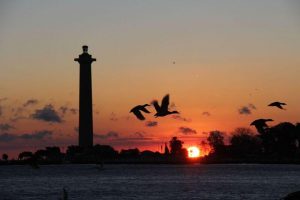 This attraction is impossible to miss as you can see it from miles and miles away and is located just steps away from downtown Put-in-Bay. Perry's Victory & International Peace Memorial towers 352 feet above Put-in-Bay! A family photo from the observation deck overlooking all the Lake Erie Islands would make the picture perfect Christmas card. The doric column serves as a lesson of lasting international peace between the United States, Canada and Great Britain.
Perry's Monument get its name from the late Commodore Oliver Hazard Perry. Perry bravely led his men to victory in the Battle of Lake Erie despite being outnumbered by the British Fleet. You might also learn a thing or two as to how South Bass Island got its current name. Today, the monument has been converted into Put-in-Bay's only national park.
We strongly recommend making your way up to the top of the monument. Besides, kids under the age of 16 are free as long as they are accompanied by an adult. Adult fees are just $10.00. On top of the observation deck you'll be able to see Kelley's Island, Gibraltar Island, Middle Bass Island, Pelee Island, Middle Island, Rattlesnake Island, and even mainland Canada on clear day! Unfortunately, the monument is closed until social distancing ends.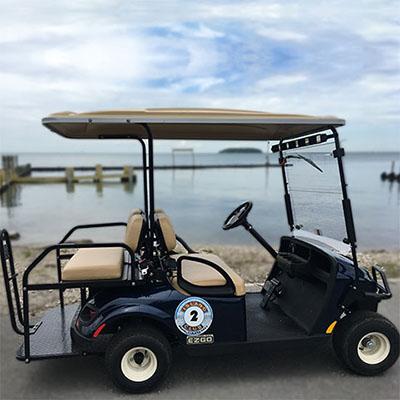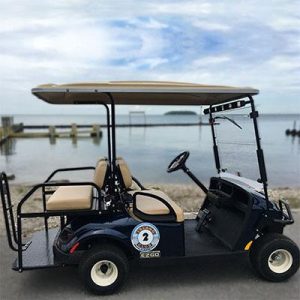 One the many reasons Put-in-Bay is so unique is that golf carts are the main form of transportation. Cars and other vehicles are allowed on the streets. However, with parking for larger vehicles being very limited, golf carts have become part of the island culture.  Kids won't get enough of riding around, feeling the island breeze and bouncing around from one attraction to another. Keep in mind that renters must be at least 18 years old and hold a valid driver's license. Stop in at The Boardwalk for some lobster bisque and then continue your sightseeing the South Bass Island lighthouse. The best part about having a golf cart is that you can really enjoy yourself on island time!
For some, golf cart rides are the highlight of their trip. Take a loop around the island to witness first-hand the beauty of our Lake Erie Island. With so many golf cart rental agencies it can be hard to pick just one. We recommend heading over the Put-in-Bay Golf Cart Depot where 2,4, and 6 passenger golf carts are available. If you are staying the night at either the Put-in-Bay Condos or Island Club Home Rentals, you will have access to special rental rates. We would like to point out there are over a dozen golf cart rental businesses scattered throughout Put-in-Bay island.
The Put-in-Bay Golf Cart Depot – Call 419-779-5147
Island Club Golf Carts – Call 216-898-9951
Put-in-Bay Condos Golf Carts – Call 216-898-9951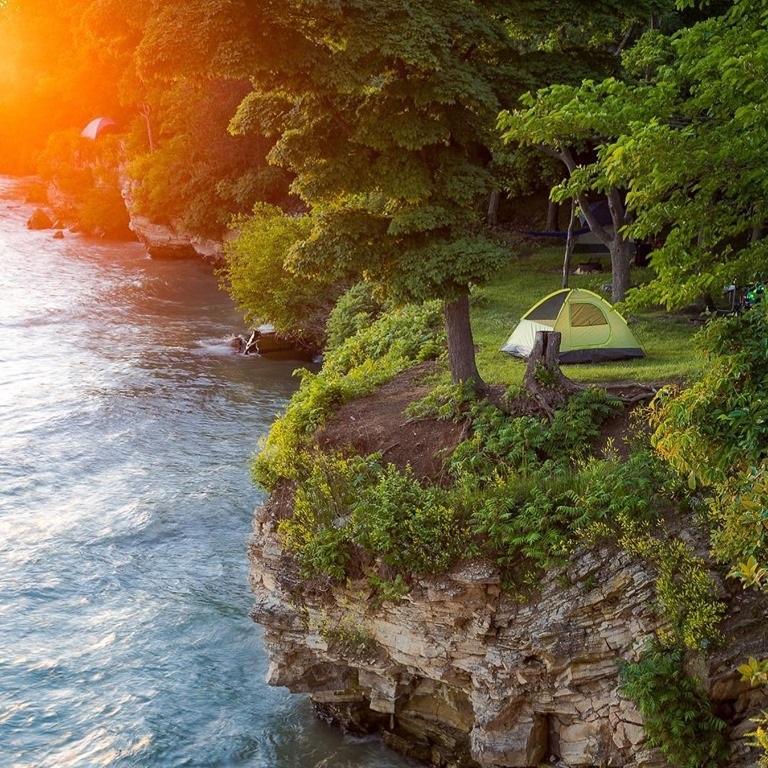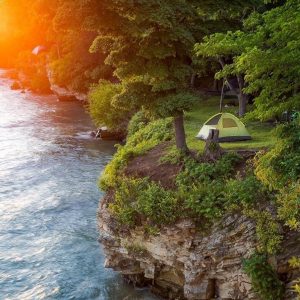 The South Bass Island State Park is a place where families can enjoy a lovely picnic, go for a hike or just skip rocks on the island's only pubic beach. The Put-in-Bay beach is very kid-friendly and is the perfect place to cool off in the Lake on a hot summer day.
The State Park is home to the Put-in-Bay Campground, fishing piers, boating docks and much more. You'll also find the remains of the Hotel Victory if you take your family for a hike through the woods. If you are fortunate enough to do so, viewing the sunsets from the South Bass Island State Park are some of the best in the United States!
For those wishing to rent a kayak or jet ski, you can do so at the State Park. Put-in-Bay Watercraft rentals are perfect for families looking for fun water sports to partake in! Keep safety as a top priority and make sure to secure your kayak properly.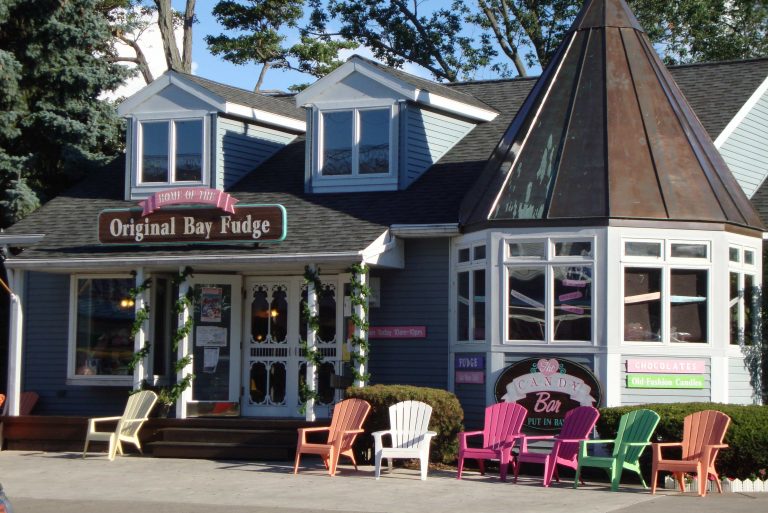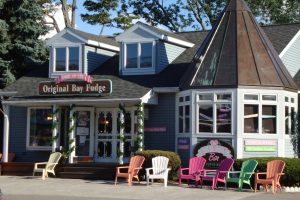 As a kid, being in a candy store is like being in a magical kingdom full of sweets and chocolates. The island family owned Candy Bar is located right next to Kimberly's Carousel (another great family-friendly attraction).  Here, you'll find all the sugary goodness you can dream of. From homemade fudge to fun rock candy, the candy bar has it all.
The ice cream parlor is located right next door if you are looking for that hot fudge sundae or a scoop of your favorite flavor. Anyways, the Put-in-Bay Candy Bar is a place where kids will feel at home. Their candy selection ensures that everyone will find something they like. It really is the sweetest bar on the island!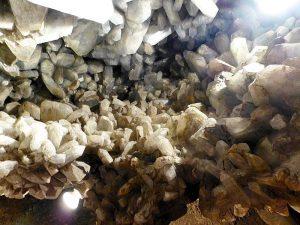 Located just across the street from Perry's Cave & Family Fun Center is the Crystal Cave. Workers discovered this cave on accident back in 1887 when asked to a dig a well for Heineman's Winery. Today, the Crystal Cave is regarded as the largest geode in the entire World!
Visitors are invited to tour the cave and see the thousands of year old crystal formations inside.  When your done with the tour, kids enjoy taking a look at all the small trinkets and such at the crystal cave gift shop.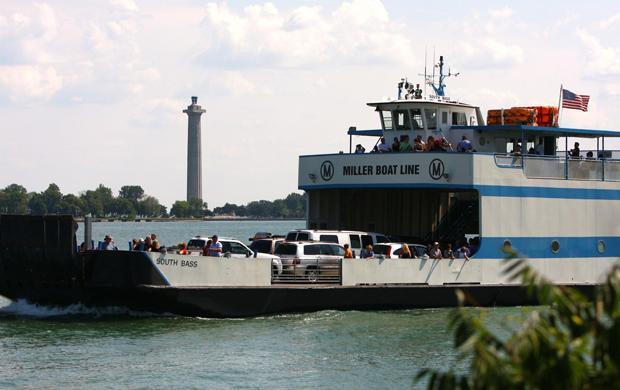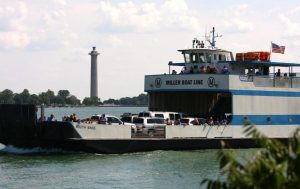 There are two Put-in-Bay ferries to choose from when visiting. You can either take the Jet Express from Port Clinton or hop on board the Miller Ferry from Catawba Island. Taking the ferry across Lake Erie is something that families love doing. On the way you'll see plenty of surrounding Lake Erie Island, other boats, fishermen, jet skis and much more. The ferry ride over presents great picture opportunities as you sail across Lake Erie.
The Jet Express offers passengers comfortable seating and boasts a cruising speed of 40 miles per hour. You'll arrive to Put-in-Bay from Port Clinton in roughly 25 minutes. Meanwhile, the Miller Ferry allows both passengers and vehicles aboard. The Miller arrives to Put-in-Bay in about 18 minutes but travels slower than the Jet Express.

The Put-in-Bay tour train is a great way to see multiple Put-in-Bay attractions in one time. The hop on hop off tour train has a guide on board that educates passengers about all things Put-in-Bay. From history lesson to fun facts, you and your family will certainly learn something new about our island. Here are the Put-in-Bay attractions that tour tain will make stops at:
–Perry's Cave & Family Fun Center
–Lake Erie Islands Nature & Wildlife Center
–Doller Mansion & Put-in-Bay Winery
–Crystal Cave & Heineman's Winery
–Perry's Victory & International Peace Memorial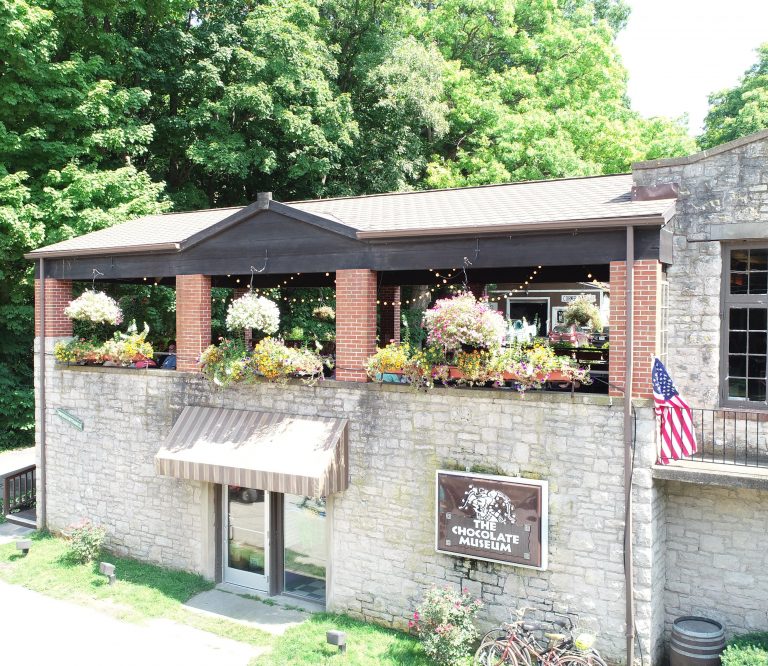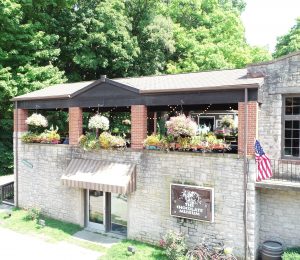 What kid doesn't love chocolate? The Chocolate Museum features exhibits on how their chocolate, taffy and other sweets are made while Willy Wonka is on in the background. The other side of the building is a cafe where visitors can indulge in freshly made truffles, milk balls, fruit squares and so much more.
The location has indoor and outdoor seating. If someone in your group doesn't like chocolate there's no need to worry, there is also an ice cream parlor to enjoy.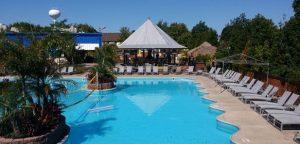 Adventure Bay is the island's only amusement park. Unlike Cedar Point, you won't find large roller coaster and rides of that nature. However there is a full arcade inside with plenty of fun prizes up for grabs. You and your family would love a game of ski ball, or try to play online bingo for money or play a game in their virtual bowling machine.
Outside is where the fun continues. There is the Sand Bar with a swimming pool and volleyball courts. It gets better with go-kart racing. The electric go-karts are the perfect recipe for family-fun!
11. There's More!
We couldn't help ourselves because there is so much more than 10 family-friendly things to do on Put-in-Bay. Here is a list of other things to do for kids and families alike:
–Put-in-Bay Biplane rides (from the Put-in-Bay airport)
–Put-in-Bay Helicopter Tour (from the Put-in-Bay airport)
–Lake Erie Islands Historical Society
–Try The Boardwalk's award winning lobster bisque
–Charter your own fishing boat
The Lake Erie Shores & Islands recently came up with a great brochure when researching all the family fun opportunities available on Put-in-Bay, Ohio.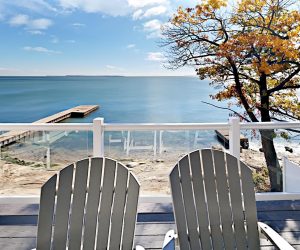 As you can imagine, there are so many Put-in-Bay attractions to see, restaurants to visit, and sunsets to watch. Consider extending your day trip to a few days with the hospitality of some of Put-in-Bay's best lodging choices.
The Island Club Rentals are perfect for larger groups and offer midweek special deals for families. For example, guests can stay for 4 nights and get the 5th free! Feel free to bring your furry friend with you as the property is pet-friendly during the week! Call to book direct at 216-898-9951.
The Put-in-Bay Condos is the best Put-in-Bay Resort on the island. You can choose between a beautiful waterfront condo with your own private balcony or a poolview condo with access to all the property's amenities. To book either an Island Club Home or Put-in-Bay Condo, you can do so by calling 216-898-9951.
The Commodore Resort offers the best hotel accommodations in downtown Put-in-Bay. With MIST Swim up bar onsite and Mr. Ed's Bar & Grille around the corner, you'll be bound to have a great time. Call them to book directly at 419-285-3101.
For a laid back more affordable lodging, look into staying at the Bird's Nest Resort. These economy styled lodging welcomes families with open arms. With a small additional fee of $40.00 you can bring your own pet! To book directly with the Bird's Nest you can call them at 419-285-6119.
For more information on fun ways to experience Lake Erie, check out https://www.consistentlycurious.com/2020/10/17/outdoor-things-to-do-in-cleveland-with-kids/
Thank you for reading about our family-friendly island. putinbay.com is the best source for all things to Put-in-Bay. Make sure to follow our Put-in-Bay Island Guide Facebook page for the latest Put-in-Bay news regarding events, things to do, lodging and much more!
There are no reviews yet. Be the first one to write one.